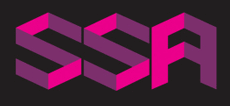 Snr. Server Engineer | Technical Consultant - Infrastructure, Azure - Stafford-Sharp Associates
Milton Keynes, HC
Snr. Server Engineer | Technical Consultant – Infrastructure, Azure
Milton Keynes
£55k - £65k (Dep on experience) + benefits


We are looking for a Senior Cloud Server Engineer / Infrastructure Engineer for a Milton Keynes based Services provider. The ideal candidate will be working in a Technical Consultant or Cloud Solutions Engineering role currently, focussing on Windows Server Deployment projects.
Ideally coming from a client-facing environment, you will have a proven track-record of designing and delivering technical projects for customers, including deployments, configurations and upgrades of servers and hosted cloud infrastructure solutions. Ideally, you'll also be comfortable with presales technical consultancy and architecture with a natural ability to talk to non-technical clients in layman's terms.
This is a Senior role for my client and would suit an Infrastructure Engineer looking to take responsibility and leadership across multiple projects as well as acting as 3rd line escalation from the in-house support helpdesk, passing on knowledge and mentoring more Junior Support Engineers.
You'll be a subject matter expert on Windows Infrastructure including Windows Server 12-16 and Azure. Strong knowledge of Linux / Unix, VMWare, Hyper- V, Networking and Storage would be highly advantageous, as would knowledge around AWS and Google Cloud, although not essential.


Keywords: Technical Consultant, MSP, Cloud Engineer, Server infrastructure, windows server, azure, vmware, hyper-v, networking, storage, hosted solutions, deployments, migrations, server configuration, active directory, AD
£55,000.00 - £65,000.00 per year