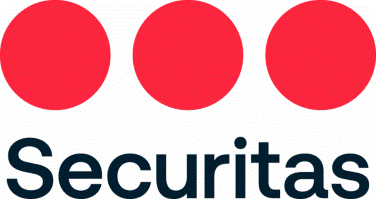 SME Sales Executive - Smart Recruit Online
Cardiff, WA

Do you have what it takes to be an SME Sales Executive with Securitas?

We have an exciting opportunity for an enthusiastic SME Sales Executive to join our dynamic team on a Permanent basis. This role is perfect for anyone who is looking to stay within the Security industry or looking to start a new career in Security.

On a daily basis you will report to the UK Sales Manager and as part of the UK Sales/Commercial team, the SME Sales Executive will proactively and reactively develop new (Finger 1) business across SME products and service lines within defined geographic areas.

This purpose will be achieved more specifically by:

The SME Sales Executive will be responsible for new business sales in accordance with Commercial process SOP108
The sale of packaged solutions to the SME market encompassing set products to meet the need and risk profile of the location
Active prospecting of new business
Working in collaboration with the UK marketing and tele marketing function
Understanding the appropriate use of mobile, technology and remote services to improve and enhance the customer's mitigation of risk
Representing the company in a professional and diligent manner at all times.
Undertaking any other duties as directed from time to time.

With our roots dating back to 1934, Securitas is one of the largest Security Service organisations in the world specialising in protecting Corporate Organisations, SME's and the public. We boast a workforce of 370,000 employees worldwide with 10,000 employees in the UK alone.

We pride ourselves by providing our employees with a chance to build a career within the Security sector by enabling them to gain qualifications and accreditation which will lead to a successful career here at Securitas.

The main responsibilities of the SME Sales Executive position are:-

To deliver results:

New (Finger 1) business sales measured against a monthly/quarterly/annual target
Proactive use of the SST risk tool
Absolute compliance to SOP108
Proactively monitor and identify local opportunities within a defined area:
Identify any new business opportunities within the designated area that adhere to SME market segment
Generate a pipeline / opportunity utilising the Securitas CRM system
Develop an understanding of Securitas's organisational structure:
Work very closely with the Mobile, ES and SOC teams utilising their expertise as necessary to ensure the best possible outcome.
Be self-sufficient with a 'hunter' mentality with the ability to work unsupervised
Develop and maintain good working relationships with Securitas' service partners

This fantastic opportunity will allow you to demonstrate your exemplary customer service skills as you engage with clients and visitors, whilst remaining vigilant to any security issues that could have the potential to escalate at any given time.

Essential Skills

Right to work in the UK
Provide a 5 year checkable history
Makes a strong personal impression on others
Gains clear agreement and commitment from others by persuading, convincing and negotiating
Relates and to others in a confident and relaxed manner
Communicates and networks effectively
Establishes good relationships with clients and staff
Attends networking events where applicable and authorised

To work with us you will need to be confident, articulate and communicate well both orally and in written language.

Our team need to be immaculately turned out, polite and proactive when engaging with customers to ensure a complete customer experience is provided, as we aim to maintain our outstanding reputation for excellence.

About Company

Securitas are redefining the way that Security Officers are perceived within the security sector and unlike other security companies, we are driving solutions that combine people technology and knowledge rather than just static guarding. We are establishing a reputation that is second to none as we integrate with the operations teams within hundreds of high-profile companies.

We are breaking down the barriers in the Security industry by encouraging and empowering Gender Diversity and Inclusion in the workplace.

Securitas is a company where you can come to develop a career, with access to training and the ability to gain qualifications, you can grow in confidence and take on more responsibility. Our people are empowered and are not micro-managed We trust people to do a good job and make a difference every day. And we recognise our employee's efforts and achievements through our 'you make a difference awards' and quarterly 'community award' schemes.

We look after our staff in many ways and provide excellent benefits that include, Various discounts on holidays and days out, Support to gain your SIA licence, discounts in a variety of well-known shops and online stores, Gym discounts, Life assurance, Cycle to work scheme, Car leasing and new car discounts, City & Guilds accredited training programme and above all a genuine career roadmap