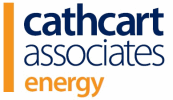 Smart Metering - Senior Technical Support Engineer - Cathcart Associates
Berkshire, HC RG145AN

Are you a skilled engineer with experience in smart metering? We are looking for an Senior Technical Support Engineer to work within a Technical Solutions team that tests and develops smart metering systems, including electricity and gas smart meters, local comms (Home Area Network), remote comms (Wide Area Network), In-Home Displays (IHDs/PPMIDs) and interfaces to Consumer Access Devices (CADs).

We're looking for HNC Degreed Electrical or Electronic who is hands on and ideally also gas metering or IHD expertise.

Knowledge of the national programme for the installation of smart metering and technical experience of electricity supply metering will put you in good stead for this role.

This includes knowledge of metering standards and You'll develop smart metering solutions for the client.

You'll develop scripts for the testing of meters. This includes recording results, investigating exceptions and raising issues. You'll support internal teams who use smart meters for the testing of smart systems or processes, and as an SME you'll help with resolving technical issues. Furthermore, you'll help produce training materials for smart metering equipment.

You'll assist in producing test strategies, whilst supporting procurement activities and taking responsibility for other projects. You'll be the technical interface between SSE and product manufacturers which will help ensure defects are managed appropriately.

Although based in Thatcham, occasional travel will be required to our offices in Havant, Treforest, Reading and other locations.

Hit apply it doesn't take long!

If you would like any further information about this vacancy, please contact James McNair at Cathcart Energy.

£50,000.00 - £60,000.00 per year
Excellent benefits package