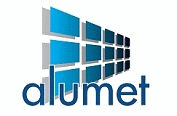 Skilled Window Fabricators wanted - ALUMET SYSTEMS (UK) LIMITED
Southam, MID CV47 0NA
This is a fantastic opportunity for skilled Fabricators to join a well-established local organisation.
Alumet is a family run business specialising in the design, manufacture and installation of aluminium windows, doors and curtain walling.  Due to our ongoing success we now require additional staff in our factory at Southam in Warwickshire.
You will be working 'hands on' in a team environment undertaking all aspects of aluminium fabrication for a range of clients.
Knowledge/Experience/Attributes:
Fabrication experience essential.
Good communications skills.
Attention to detail.
'Can do' attitude.
Ability to read manufacturing drawings essential.
Organisational skills.
Ability to work alone as well as with others.
Heavy lifting may be required.
This is a great chance for someone looking to grow with a stable organisation in an upbeat and challenging role.
Alumet Systems (UK) Ltd operates a Preferred Supplier List (PSL) for recruitment agencies which is reviewed periodically.  We do not accept unsolicited CVs from agencies who are not part of our current PSL.  Receipt of unsolicited CVs does not imply an introduction to Alumet Systems (UK) Ltd and will be considered the property of Alumet Systems (UK) Ltd, therefore no ownership of such candidates will be given.  We retain the right to pursue and hire such speculative candidates without any obligation to any third-party terms and conditions, even when these are submitted with the CV.  We will not pay any agency fees associated with unsolicited third-party applications.