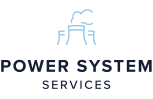 Skilled Platers - Power System Services Limited
Chesterfield, MID s419QB
Due to numerous large Fabrication projects and a 2 year order Book, Power System Services are looking to recruit 3 new Platers to enlarge our growing team to enhance capabilities and capacity. Rates are negotiable subject to experience.
Projects include the manufacture of large diameter pipes from Stainless alloy, steel structures, bespoke fabrications.

Candidates must be good timekeepers, professional, organised and have a cooperative and positive approach to creating and maintaining an enjoyable and safe working environment.

13.00 - 15.50 per hour
Plenty of overtime at 1.5 rate