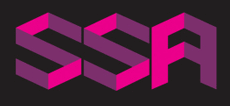 Sitecore Developer (ASP.NET MVC, C#, Angular, Agile) - Stafford-Sharp Associates
London, London
Sitecore Developer, - London
(Tech stack: .NET Developer. CMS, Sitecore, ASP.NET MVC, C#, Angular, Agile, Urgent)
Established in the 1950s My client is one the fast growing and most recognised brands in the world. They have built an unrivalled reputation in there market place. Having recently embarked upon a number of cutting edge Greenfield Sitcore projects they are looking to recruit another seasoned Sitecore Developer / .NET Developer to join their award winning .NET development team.
Working in a small team of in-house developers working on the continual development and the extension of functions of their enterprise Sitecore Platform.
The Sitecore Developer / .NET Developer applicants should be experienced in:
•.NET, ASP.NET (using C#) and
•SQL Server. .NET Developer candidates should have
•At least 2 years Sitecore experience with in a commercial environment.

This is a unique opportunity to join a firm that genuinely values its employees; they have ranked highly in the Times Top 100 List of Employers over the last 5 years. This position is urgent, and as such our client guarantees to provide feedback on CV's within 24 hours of submission and complete the interview process within 2 weeks or less.
Location: London
Salary: £40 - £60k + Pension + Benefits
Relaxed informal enviroment 30 Days plus back holiday, flexible working, remote working, education grants, season ticket loans, online Guy and leisure centre
(Sitecore, Sitecore developer, .NET Developer, ASP.NET, C#, C#.NET, dot NET, Web Application Development, CMS, Jira, Agile, .NET 4.5, ASP.NET MVC 5, RESTful, Web API 2, JavaScript, Angular, HTML, CSS, SQL Server 2016, Agile, TDD, Analyst Programmer, Engineer, Architect, Consultant, .NET Developer)
£40,000.00 - £60,000.00 per year
Great Bens