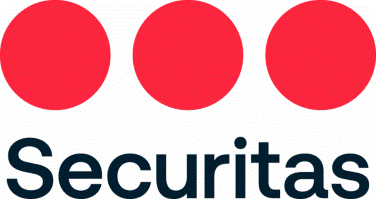 Site Security Manager - Smart Recruit Online
Cramlington, TT NE236YD

Do you have what it takes to be a Site Security Manager with Securitas?

We have an exciting opportunity for an enthusiastic Site Security Manager to join our dynamic team on a Permanent basis. This role is perfect for anyone who is looking to stay within the Security industry or looking to start a new career in Security.

The role of a Site Security Manager is responsible for managing all people and day-to-day operational issues which have the ability to impact on the contract we have with our client. You will be providing a central point of contact for service delivery development, performance, measurement and centralised reporting.

This position is key to the operational success of the team and is required to strengthen the relationship between the client and Securitas

We are an internationally successful, protective services and security provider, combining cutting-edge technology with world-class security intelligence and our global network of experts cover every security risk.

Supervisor | Manager | Management | Security Officer |Protective Services |Guard | CCTV | Door Staff

We pride ourselves by providing our employees with a chance to build a career within the Security sector by enabling them to gain qualifications and accreditation which will lead to a successful career here at Securitas.

The role as Site Security Manager has many responisibilities and they are to be the first point of contact for site security function related queries and be responsible for managing the resolution of more complex security issues on site and escalating when required to the security management team.

You have the opportunity to oversee the recruitment, selection, management and the development of direct reporting personnel as well as rigorously review and promote health and safety on site. You will be responsible for the accurate rostering of all officers ensuring sufficient cover for holidays, sickness and absences, making sure of 100% compliance to contractual hours, planning and staff management to minimise avoidable and non-chargeable costs.

Essential Skills

To work with us you will need to be confident, articulate and communicate well both orally and in written language. You should be able to manage yourself and others and make be able to make decisions and passion for operational excellence

You will need to have experience of managing people and achieving outstanding results through your team.

Our team need to be immaculately turned out, polite and proactive when engaging with customers to ensure a complete customer experience is provided, as we aim to maintain our outstanding reputation for excellence.

Desirable Skills

Security experience
An SIA security licence
Excellent customer service skills

About Company

With our roots dating back to 1934, Securitas is one of the largest Security Service organisations in the world specialising in protecting Corporate Organisations, SME's and the public. We boast a workforce of 370,000 employees worldwide with 10,000 employees in the UK alone.

Securitas are redefining the way that Security Officers are perceived within the security sector and unlike other security companies, we are driving solutions that combine people technology and knowledge rather than just static guarding. We are establishing a reputation that is second to none as we integrate with the operations teams within hundreds of high-profile companies.

We are breaking down the barriers in the Security industry by encouraging and empowering Gender Diversity and Inclusion in the workplace.

Securitas is a company where you can come to develop a career, with access to training and the ability to gain qualifications, you can grow in confidence and take on more responsibility. Our people are empowered and are not micro-managed We trust people to do a good job and make a difference every day. And we recognise our employee's efforts and achievements through our 'you make a difference awards' and quarterly 'community award' schemes.

11.01 - 11.01 per hour
see job spec