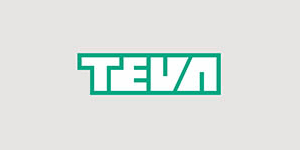 Site Microbiologist - Senior Manager - TEVA
Runcorn, NW WA7 3FA
Company Info
Teva is a global pharmaceutical leader and the world's largest generic medicines producer, committed to improving health and increasing access to quality health solutions worldwide. Our employees are at the core of our success, with colleagues in over 80 countries delivering the world's largest medicine cabinet to 200 million people every day. We offer a uniquely diverse portfolio of products and solutions for patients and we've built a promising pipeline centered around our core therapeutic areas.  We are continually developing patient-centric solutions and significantly growing both our generic and specialty medicines business through investment in research and development, marketing, business development and innovation. This is how we improve health and enable people to live better, healthier lives. Join us on our journey of growth!
Job Description
We are currently recruiting a Site Microbiologist – Senior Manager to join the team in Runcorn on a Full Time, Permanent basis.
Main purpose of the role:
The Site Microbiologist - Senior Manager will be responsible for leading the site in Microbiology, ensuring that all appropriate microbiological standards and regulatory requirements are met. You will also lead and support the QC Microbiology laboratory to provide a compliant, on time testing service to the site to ensure all required microbiological testing is performed to plan and in accordance with approved procedures and test methods e.g. starting materials, components, packaging materials, intermediates, bulk and finished product and utilities.
You will develop and maintain a culture in which all staff have full knowledge and understanding of the aspects of microbiology and hygiene appropriate to their role and provide your technical expertise and leadership to Operations for all aspects of sterile manufacturing as appropriate.
Key Responsibilities:
Through a high profile presence, both personally and by the Microbiology Department, ensure that microbiological and hygiene aspects of cGMP are understood by all and strictly enforced.
Monitor developing external technical and regulatory positions and ensure that appropriate actions are taken to maintain compliance.
Through a sound understanding of the science, ensure that all current regulatory requirements are met on site.
Implement monitor and maintain appropriate standards of control over process, personnel, environment and utilities to demonstrate compliance with all regulatory and Teva standards.
Manage the QC Microbiology laboratory to provide a compliant, on time testing service to the site.
Develop and maintain quality systems for QC Microbiology including specialised training and microbiological specifications for environmental monitoring, utilities, raw materials, components, in-process and finished product, to ensure that tests meets both Teva and Regulatory agency policies, guidelines and the registered Marketing Authorisations/Dossiers.
Recruit, train, motivate and develop Microbiology technicians to enable them to achieve their full potential, and that of the Microbiology team.
Analyse trends from microbiological data and prepare periodic trend reports with appropriate recommendations for remedial/corrective actions where necessary and ensure this information is provided to site in a timely manner.
Provide expert review and oversight of all aspects of sterile manufacture at Teva Runcorn to ensure that the site operates in accordance with both Teva Corporate and Regulatory agency policies and guidelines.
Provide leadership and technical input to site on investigations related to microbiological excursions.
Maintain expertise in current pharmaceutical microbiology topics and regulations in order to provide accurate technical input on QC Microbiology and Operations inspection readiness as well as the most efficient and comprehensive
Knowledge, Skills and Abilities Required
Significant experience of pharmaceutical microbiology; a portion of which should have been gained in a management role in the aseptic manufacture or testing of sterile products
Advanced knowledge of the requirements for and the science behind a number of the following is expected:

Clean room design and environmental monitoring;
Advanced aseptic techniques using isolators or RABS;
Sterilization technologies especially steam;
Gamma irradiation and UV; rapid microbiological methods;
Cleaning and disinfection;
Microbial taxonomy and identification;
Water systems and training.

Well-developed communication skills with the ability to persuade and influence all levels of colleagues, regulators and industry specialists
Strong team management skills with the ability to develop talent and tackle underperformance whilst maintaining teamwork and commitment
Hold the highest standards of integrity, especially in decision making and the application of standards
Experience with testing biologic products
Teva's Equal Employment Opportunity Commitment
Teva Pharmaceuticals is committed to equal opportunity in employment. It is Teva's global policy that equal employment opportunity be provided without regard to age, race, creed, color, religion, sex, disability, pregnancy, medical condition, sexual orientation, gender identity or expression, ancestry, veteran status, national or ethnic origin or any other legally recognized status entitled to protection under applicable laws.