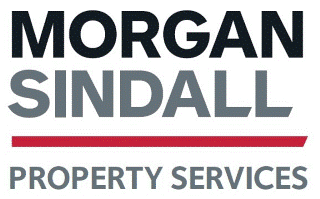 Site Manager (Social Housing) - Morgan Sindall Property Services
Salford, NW M503YW
Morgan Sindall Property Services have an exciting opportunity for a Site Manager (Social Housing) to join their team based in Manchester.
Location: Manchester, North West England
Salary: Competitive + Benefits
Contract Type: Full Time - Permanent
Site Manager (Social Housing) - About the company:
At Morgan Sindall Property Services (MSPS) we believe that talented people are key to our success. There is nothing that excites us more than finding and developing talent and empowering people to be the best they can be.
We are the leading provider of building maintenance services within the public sector; providing repairs, planned & void refurbishments, and compliance services to over 200,000 properties nationwide.
As a company we love pushing boundaries, challenging the status quo, and doing things differently to provide the best possible outcomes for our employees and customers. Whether it is investing in new technology, developing the careers of our people, or creating last legacies within the communities we work; we love knowing that we keep moving forward.
Site Manager (Social Housing) - About the team:
MSPS operates a decentralized philosophy. This means that while we maintain a strong and consistent approach to the way we work; our teams and contracts have the flexibility to tailor and adapt their delivery to meet the needs of our customers.
With over 30 different contracts nationwide, our teams are empowered to make decisions based on what is right for the project, ensuring our customers always comes first.
Site Manager (Social Housing) - About the Role:
To ensure the successful delivery of schemes on budget, on time and in a safe manner and fully in accordance with company policy and procedures.
Role Responsibilities:
- Preparation of programmes of work and management of operational delivery within agreed budgets, objectives, and targets
- Implement and ensure compliance with the Company Health, Safety and Welfare Policy and Employment Legislations
- Understand the Contract and the Company's obligations and ensure all requirements are met
- Develop excellent relationships with Client Representatives, Residents, and all Stakeholders
- Ensure all client enquiries, issues and requests are actioned and resolved within appropriate timescales
- Effective management of engineers and subcontractors, providing support on technical issues and performance management
- Schedule Communication Meetings to your team to include delivery of H&S information, Company updates and feedback on overall performance
- Carry out site inspections to continuously monitor health and safety, quality of work and overall productivity
- Checking and preparing site reports, designs and drawings
- Develop relationships with commercial team members to ensure management of costs, budgets and profit meeting all reporting timescales
Site Manager (Social Housing) - About You:
- Excellent knowledge & understanding of NHF Schedule of Rates
- Significant technical knowledge within repairs& maintenance in the social housing sector
- To ensure that service delivery is monitored and reviewed in line with best practice to achieve a year on year improvement in efficiency, performance, and SLA's
- Site Management Safety Training Scheme (SMSTS)
- Experience of managing and improving internal and external customer relationships and conflict handling
- Good commercial awareness, ability to identify variations to contract
- Excellent knowledge of construction methods, technology, and materials
- Good knowledge of Microsoft packages
- The successful person will have excellent time management, good IT skills with a range of IT packages, will be proactive and flexible with good planning, organisational and influencing skills
- You will have the ability to develop and maintain good working relationships with key stakeholders and ensure best practice prevails throughout the project, delivering effective interaction to all clients
- Full or Automatic UK driving licence held for minimum 12 months
Site Manager (Social Housing) - Benefits:
- 26 days holiday plus bank holidays
- Company Car
- Enhanced Pension Plan
- Private Healthcare (Single Cover)
- Life Assurance Cover
- Career progression
- Workperks benefits: including Cashback, shopping vouchers, discounts
- Cycle to work scheme
- Share Save schemes
- Eye Care Vouchers
- 1 Professional Subscription per annum
- Paid voluntary work
- We will consider requests for flexible working
To submit your CV for this exciting Site Manager (Social Housing) opportunity, please click 'Apply' now.
MSPS are proud to support the resettlement of armed forces personnel
This is a fantastic opportunity to join one of the leading industry sector companies where we recognise the value of diversity, flexible working and that talented people are key to our success