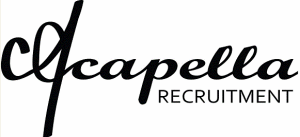 Site Manager - Acapella Recruitment
Chichester, Southern PO189AB
Lavant House is set within the South Downs National Park, a stone's throw from the Goodwood Estate and on the doorstep of Chichester.  Built in the early 1700's, and later owned by the 3rd Duke of Richmond, Lavant House is a period blend of Georgian, Victorian and Edwardian architecture and until recently, operated as a girl's boarding school.  It is now being operated by a new charity and helping young people (18+) prepare for successful careers in the 21st century.   
Our client is a youth-friendly enterprise, committed to developing and training young people as they transition into adulthood and meaningful employment.  They will do this by providing an innovative and integrated program based around their needs for:
•Affordable accommodation 
•Education and mentoring where needed in areas such as Maths, English and other scientific/engineering subject areas. 
•Skills for life courses such as Food Hygiene, Budgeting and first aid. 
•Rural skills: animal husbandry, grounds works, gardening 
•Healthy and enjoyable sports opportunities: Tennis, Football, Cricket, Swimming, Sailing etc 
•Realistic and integrated work experience and apprenticeships   

They will also offer more specific training in areas of crafts, craftsmanship and scientific research according to needs over time.  They also provide 'incubator space' for high-tech start-ups and other businesses who are willing to provide work experience and opportunities for their young people onsite.  Their objective is that each young person leaves (after two years living/studying/working with them) confident, experienced and well prepared for the challenges of a happy and successful career in a field of their choosing.   
One of the first set of opportunities for the young people, is to work with them on the refurbishment and building works at Lavant House - for which they are naturally paid, but require on the job support, training and supervision. There is a minimum of five years of work ahead for our client, and they welcome this - the work provides excellent 'hands on' opportunities for those young people interested in a career in business and construction-based skills and qualifications where desired.   
Main purpose and scope of the job 
Reporting to the Trustees, you will be responsible for the provision of a safe, efficient and cost-effective service stream on all areas of service delivery ensuring the highest quality of work is provided in the timescales.
The role will initially focus on managing the repair and refurbishment of the site, together with construction of new buildings. Opportunities to progress and diversify will be available.  For an exceptional candidate (who is interested in the mentoring and pastoral care of the young people out of working hours), there may also be a possibility of onsite accommodation.   
Duties and key responsibilities:  
•Lead and manage the site and ensuring the work is completed safely, on time, within budget and to the required quality
•Support the charity in building and operating a team to achieve the Charitable objectives by assisting the Trustees
•Carry out 'toolbox talks' in line with the work areas programme and maintain records 
•Monitor reportable accidents and ensure correct paperwork is submitted to appropriate personnel 
•Identify the need for Risk Assessments and Method Statements and Safe Systems of work and implement
•Manage and implement H&S procedures including pre-plant checklists
•Understand budgets, valuations and costs whilst recognising contractual requirements 
•Control and monitor the use of all resources including subcontractors to maximise efficiency and minimise costs 
•Ensure that adequate site records are maintained including Site Managers reports
•Contribute to HR requirements, carry out annual PPRs, identify training needs, monitor operative attendance etc 
•Demonstrate a good level of financial knowledge in meeting the business and customer objectives 
•Ensuring staff understand their roles and responsibilities, and provide guidance and training.  Lead weekly team meetings and regular one to ones. 
•Aptitude - Must demonstrate a high level of aptitude, problem solving. 
•Communicate effectively with a wide variety of people, including key stakeholders. 
•Strong interpersonal, verbal and written communication. 

Desirable Key Skills and Qualifications:   
•Hold the necessary SMSTS and First Aid at Work accreditations, and capable of implementing and managing Health & Safety procedures 
•Holder of a Full UK Driving Licence 
•Suitable to take an enhanced DBS check 
•Previous Site Management or comparable project management experience is essential - working with a Grade II listed building would be an advantage. 
•Experience of estate management 
•Confident using the internet to research products, prices and procedures
•Proven track record in successfully managing a project to budget and on schedule 
•Sound leadership skills with a good understanding of how to get the best out of both staff and subcontractors 
•Commercially aware, excellent organisation and communication skills 
•Knowledge of core trades 

Job Advert closes: 17/07/20.  Online applications only please, our client requires a CV.  
*PLEASE NOTE – by applying to this position, you agree for your CV to be submitted to our client, who shall contact you directly, should your application make their short-list.  You also agree to our Privacy Policy: acapella-recruitment.co.uk./privacy-policy.html which can also be found on our website. Acapella Recruitment is working on a CV-filtering only basis for this position, rather than the full recruitment process.