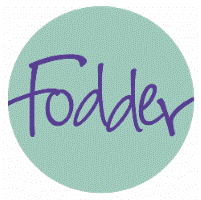 Shop Supervisor / Retail Supervisor / Retail Team Leader - Bluetownonline LTD
Harrogate, Yorkshire HG12PH

Job Title: Shop Supervisor

Location: Harrogate HG2 8NZ

Salary: Competitive + Benefits

Job Type: Full Time, Permanent - 32 hours per week working 4 out of 7 operational days of the week with additional hours in mornings/evenings and weekends as an essential feature of the role.

They're the home of tasty, local food, based on the Great Yorkshire Showground in Harrogate.

It's an award winning farm shop and café in Harrogate with all the profits going to the charitable work of their parent company. They've been going for 10 years, celebrating and selling the very best of Yorkshire food and drink, with sales in excess of £3m per annum.

They are exceptionally proud of their strong customer relationships and friendly atmosphere where the focus is on delicious, fresh seasonal food. With an enthusiastic and knowledgeable team, it's the perfect place to indulge in a delicious meal and buy meat from the well-stocked butchery, select cheese from the deli and everything else you may need from the busy shop.

Purpose of the Role:

To be the first "port of call" on the Shop Floor for both customers and members of staff and to offer assistance/cover to Shop and Deputy Shop Manger.

Responsibilities:

You will be helping to manage the shop staff and ensuring:

That the best customer service is being offered to all our customers
Train, lead and inspire all shop staff
The opening/closing procedures are followed
We receive great Mystery Shop reports
All temperature checks are done, recording wastage, re-stocking the shelves, Rotating stock correctly and cleaning. This is a hands-on supervisory role.
All products are displayed attractively and making hampers as required.
To become fully conversant on Eureka our specialist software (training can be given)
To handle cash, tills, change and cashing up with necessary reporting.
To open and lock Fodder, as rota.
To be responsible for some ordering of products and gifts

The successful candidate:

The Shop Supervisor will have considerable experience in customer service, managing staff and food retailing.

Excellent supervisory skills especially the ability to motivate staff and foster good team working between all areas of the business
Ability to communicate clearly and concisely
Ability to handle cash and cashing up.
A good understanding of the Fodder ethos.
Good written/verbal communication skills and negotiation skills
Ability to understand and manage budgets
Computer skills - ability to use various packages.
Ability to prioritise, manage multiple priorities, create effective work plans and meet deadlines
Ability to organise multiple details and cope with stressful situations in an effective and appropriate manner
Excellent Customer service skills
Excellent Health, safety and food hygiene awareness and knowledge and ability to cascade this to all other staff.
A passion both for good food and for showcasing food from the Yorkshire and Humber region.
Excellent attention to detail and high quality communication with all staff and particularly Shop Manager/Deputy Shop manager to ensure consistently high standards and good hand overs.
An eye for detail and someone with high standards who is passionate about Fodder continually excelling.
A positive, calm influence - whatever the drama!
Benefits:
Competitive salary
6% employer contribution to pension scheme (Group personal pension scheme)
27 days including statutory holidays
Subsidised private healthcare scheme
Life assurance of x4 annual salary

Please click on the APPLY button to send your CV and Cover Letter for this role.

Candidates with experience of: Assistant Retail Manager, Store Supervisor, Retail Team Supervisor, Retail Sales, Customer Service Assistant, Retail Sales Assistant, B2C, Store Team Leader, Store Supervisor, Shop Team Leader, Sales Team Leader, Sales Supervisor, Retail Supervisor will also be considered for this role.