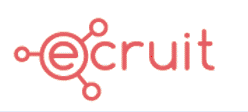 Shop Manager - DG Partnership
Haywards Heath, Southern
Shop Manager – Competitive Salary – Haywards Heath, UK
The Role
We COOK like you would at home, and we like to 'Host like you would at Home'. As a Shop Manager, you will be responsible for leading our small shop teams and running the shop as if it were your own business. You will welcome our customers with genuine enthusiasm and interest, offering them a food taster every time, and sharing knowledge of our food and the different ways to serve it.
Our host should thrive in building new relationships inside and out of the shops, making sure COOK plays an important part in the communities we belong to. You will be part of a small shop team as well as being part of the wider COOK family. This is a fantastic opportunity to join a dynamic and rapidly growing food company and take on a fresh challenge.
The key responsibilities of a Shop Manager include, but are not limited to:
•Providing first class hosting to every customer, every time
•Training and leading your team to provide a foodie environment, offering tasters to every customer and sharing your knowledge in how to serve our food and increase sales by talking about upcoming offers, products and promotions
•Being fully engaged in our multi-channel business, which includes running a local delivery service, Click and Collect, traditional shop sales, and supplying food outlets nearby to the shop
•Working together to meet all KPIs and targets, which include financial targets through P&L understanding, hosting reports, commercial awareness, and shop presentability
•Focusing on community relationships within your shop and town; and supporting local events and people
•Supporting your fellow team by supporting and caring for each other's wellbeing, always being ready to 'roll up your sleeves' and step in whenever needed
•Ensuring you follow COOK's shop operational systems, food practices, and health and safety procedures, maintaining a safe working environment for your teams and ensuring all training is up to date

The Company
We make our remarkable food like you would at home in our kitchen in Kent, which is sold in our warm and welcoming shops. Since 1997, we've been taking some of the strain in the kitchen to give people more time for what really matters. We're a B corporation company and a top 100 (top 14 actually) company to work for. We care about our people, customers and the planet. So if you want to take the next step in your career and join this growing company, apply now.
The Person
The key skills and qualities of a Shop Manager:
•Excellent communication and interpersonal skills, able to build great relationships with your shop leader and fellow team members
•Strong organisational and leadership skills, is able to run a shop floor and also lead and motivate a close-knit team, supporting team members in the process
•A good knowledge of daily and weekly targets and KPIs, understanding what it takes to run a successful business
•Understands why business can be a force for good, and what it means to be a B Corp
•Someone who loves meeting and engaging with people, is a real foodie, and has previous retail management experience would be the icing on the cake

If you are keen on joining this exciting, forward thinking company and taking the next step in your career, then please click the apply now button to find out more.