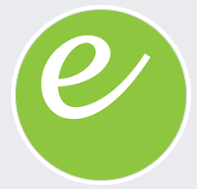 Shipping Specialist - Elevation Recruitment
bradford, Yorkshire BD11TQ
Elevation Recruitment Group are working with a leading distribution business in Leeds for a newly created position as a Shipping Specialist, Import / Export Supervisor.
The position is responsible for leading the development of a central operation that supports the site and other internal customers. The role is based in Bradford, West Yorkshire.

The Shipping Specialist, Import / Export Supervisor will be based in Bradford with plenty of autonomy, so your expertise in trade and customs operations are critical to the role. The position is exposed to the complete supply chain to ensure that the business is fully compliant with the latest HMRC requirements while co-ordinating importation and exportation for customs clearance of all materials and goods.

The ideal candidate will have a background working within either an importing/exporting, transport office or freight forwarding background(s). You will also have the ability to work to tight deadlines, work to a high level of accuracy and have a proactive attitude to their work.

* Analysing and fine-tuning existing activities and operations, ensuring the maintenance of on-going international trade compliance
* The continual review, development, automation and improvement of policies and procedures for international trade, including the audit and training of operational sites/depots
* Maintaining our product database (tariff code population) and supplier declarations of origin, as well as leading on ad-hoc projects such as Brexit, AEO and customs warehousing
* Assisting in IT and systems development for customs and international trade, as well as associated reporting requirements
* Acting as our in-house specialist for International Trade, you should be an accomplished export professional, who can demonstrate:
* Proven Incoterms and commercial trading experience, as well as dealing with import agents
* Harmonized tariff system knowledge and ability to learn/apply detailed, complex regulations
* First class communication and relationship skills and a professional manner
* Ideally Membership of the Institute of Export or any customs qualification would only add value

This is a permanent position £35,000 - £38,000 dependable on experience.

Elevation Recruitment Group's Procurement and Supply Chain division work with a vast range of businesses across Yorkshire and Humberside, Lincolnshire and East Midlands regions. For this role and other similar Procurement and Supply Chain positions.

Please call Carl Walker on 07710096840 or 01924635007.

£35,000.00 - £38,000.00 per year
pension, holiday and benefits