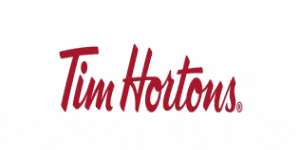 Shift Manager - Tim Hortons
Strathkelvin, Scotland G642TS
Shift Manager
Location:
Salary: £18,000 to £21,000 (OTE) – Hourly paid, get paid for what you actually work
Have you heard the news??
Tim Hortons is coming to the UK and we need great people like to you to join us!!
Want to be part of something incredible?
Read on…..
Tim Hortons is part of the fabric of Canada with over 4,000 restaurants and serving over 2 billion cups of freshly brewed coffee and we have finally arrived in the U.K with exciting plans to open across the UK.
A quick service restaurant with a difference Tim Hortons are all about great food, coffee and sweet treats served with a warm and friendly approach.
We're expanding across the UK and following the incredible success of our first UK site in Glasgow we cannot wait to bring our delicious offerings to new towns everywhere.
·         As a Shift Manager you'll support the restaurant manager in all aspects of management this fast paced business
·         Openings experience is beneficial
·         Personalities positively encouraged, work should never be dull!
·         You'll help build a passionate team ready and willing to give the very best customer service
So, if you're already an Assistant Manager, Supervisor or Team Leader who wants to help us to expand and have the opportunity to grow your own career in the meantime then we'd love to hear from you.
It's loads of new openings, training new teams and the buzz of opening new sites – it'll be hard work but it'll be a lot of fun!!
Are you an outgoing Manager with experience in restaurants, quick service or coffee shops?
This could be the excellent new opportunity you're looking for, join us!!!!