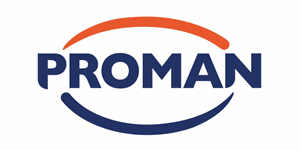 Shift Manager - HEADS Recruitment
Runcorn, NW WA71PH
Shift Production Manager
Runcorn
3 Shift Rotation
Competitive Salary, 33 days holiday + Benefits
(Monday-Friday 6am-2pm/2pm-10pm)
(Sunday-Thursday 10pm-6am)
My client who is a leading manufacturer within their chosen field, is seeking an experienced Shift Manager to join their team due to continued growth and expansion.
This is a newly created role and is a great opportunity to have autonomy over the role, process implementation and the development of your team.
Shift Production Manager Requirements:
•Proven experience within a production managerial position ideally within a process manufacturing environment i.e. FMCG, Chemical, and Contract Manufacturing etc.
•Experience leading and developing teams
•You must be a graduate ideally within a scientific or technical field such as Chemistry, Chemical Engineering or Pharmaceuticals
•MUST be an ambitious individual looking to progress and develop your career
•Proven experience implementing and introducing new processes into a production environment
•Ability to work all three shifts as stated above
•Ability to lead by example and instil the same culture into your Zone Leaders

Shift Production Manager
Key Responsibilities:
•Outside of office hours the shift manager will take full responsibility of the site and act as site manager
•Actively manage the production team to ensure high levels of personal conduct, attendance and HSQ standards
•Alongside the technical leads and the zone leaders ensure resource is available to achieve/exceed the production plan through management of holidays, absence and skill training
•Ensure the production team is meeting the required level of product quality by regular inspections and audits
•Ensuring the production area is maintained and kept in a clean and tidy state – 'audit ready' at all times
•To ensure all production related paperwork is completed accurately and in a timely manner
•Ensure the timely and accurate reporting of all production output data and reporting
•Host all area visits including customers, auditors and other stakeholders
•Manage and develop Zone Leaders to ensure they actively take responsibility for the performance of their teams
•Ensure a full detailed shift handover is conducted

The Company:
•Holidays 25 plus statutory
•Life assurance scheme  3x salary
•Contributory pension scheme
•Discretionary bonus scheme of up to 8% paid out based on company performance. 

PROMAN  acts as an employment agency for permanent staff and an employment business for temporary workers. We recruit for roles based in Engineering, Technical, Warehousing, Manufacturing, Office, Logistics and Industrial.
View our latest jobs today on our website http://www.proman-uk.com / and follow us on LinkedIn.
AppH
The UK is set to depart from the EU on 31st January 2020. EU, EEA or Swiss citizens living in the UK that wish to remain in the UK post Brexit need to apply to the EU Settlement Scheme. Please follow the below link for information on how to apply.