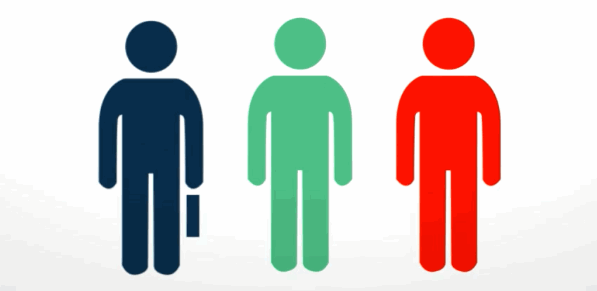 Sharepoint Consultant - Three People Ltd
Peterborough, ANGL PE28AG

Sharepoint Consultant Peterborough up to £500 daily rate d.o.e.

Opportunity for Sharepoint Infrastructure Engineer in market leading global HR & Payroll solutions business in Peterborough

The Role

As Sharepoint Consultant, you will work in a constantly evolving environment, creating, maintaining, and improving systems to meet business requirements. You will provide support, administration and development, diagnosing hardware and software systems to resolve issues quickly. Responsibilities include:

provision of support of the Sharepoint on-premise / cloud / hybrid environments
developing Sharepoint strategic architecture & integration with other IT technologies
working with third parties to ensure tasks and projects are completed to highest standards
installing / configuring computer hardware operating systems & applications
troubleshooting systems / network problems, diagnosing / solving hardware or software faults
supporting roll-out of new applications / testing & evaluating new technology

The Company

Our client is a market leading provider of HR business solutions, consultancy and payroll services using HR Technology and Outsourcing Best Practice to support their clients.

The Person

As Support Consultant to the business, you may have a relevant IT qualification and will have some experience in a similar role. With a full understanding of Sharepoint Infrastructure development, administration and support you will also have:

analytical ability to give effective resolution to problems
high level of knowledge of physical / logical infrastructure technologies & skills
ability to write documentation for all systems
ability to work independently on multiple projects

If you wish to be considered for the role of Sharepoint Consultant, please forward your CV quoting reference 293425CP

WE REGRET WE CAN ONLY ACCEPT APPLICATIONS FROM PERSONS AUTHORISED TO WORK WITHIN THE UK

Applications are invited with experience in: Sharepoint manager jobs Peterborough consultant infrastructure engineer software consultant IT sharepoint jobs project manager





ThreePeople advertises vacancies on behalf of clients. If your CV matches our client's requirements, we will forward your details to them to confirm your suitability. By applying for this role, you consent to the submission of your details for this purpose only. Any data processed will be used for recruitment purposes only and will be not be retained by ThreePeople for a period longer than 6 months.

£500.00 - £500.00 /per day
doe