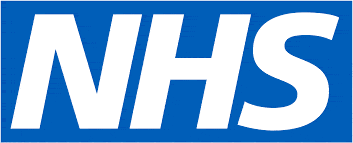 Sexual Offence Examiner Nurse - National Health Service
Thames Valley, MID B357QX
Job Reference: J199-A-20-8986
Employer:

Location:

Thames Valley

Salary:

£100.00 retainer and £150.00 per case
---
About us
G4S Health Services UK Ltd is a national provider of critical primary and forensic healthcare services for the public and private sectors. We have delivered services to police forces and within secure sites throughout the UK since 2005, with customers in local government and the NHS.

G4S Health Services UK Ltd is unique in that we operate in all types of justice health environments: Secure, Custody and Sexual Assault Referral Centres (SARC). This enables us to share learnings on a wide variety of topics, from NPS trends and assessment to better linking mental health support to the community.

Our broad business experience across Justice Healthcare Services, with custody and SARC services in particular allows us to share best practice, innovation, and expertise and support across all regions to deliver service excellence.
G4S Health Vision Statements
We are an Accountable Care Provider that actively demonstrates commitment, encouragement of ideas and support for one another and our stakeholders.
What we do individually matters and what we do together makes a positive difference to patients and clients. One team, delivering effective care each day.
We deal with complex and challenging situations constructively, with confidence that our values, processes and governance will keep us and patients safe.
We want to be recognised as an effective and progressive end-to-end justice health provider, using evidence and risk-based decision making to achieve patient-focussed outcomes.
---
Sexual Offence Examiner (Nurse)
West Midlands Region (B35 7QX & WS2 9SR)
Shifts: Ability to commit to at least 6 shifts per month (06-00-18:00 & 06:00-18:00)
£100.00 retainer and £150.00 per case
Job Spec:
As a Sexual Offences Examiner (SOE) you will provide an essential service acting as an independent practitioner supporting the Criminal Justice System by providing forensic medical examinations of complainants of rape or sexual assault. For all examinations, the SOE must accurately document findings. If required the SOE will produce these as a written statement for the use of the courts or other agencies. Whenever called upon to do so by the Police, the SOE must attend at any Court as a professional witness for the purpose of giving objective and unbiased evidence.
About our Site:
A Sexual Assault Referral Centre is a dedicated centre providing a comprehensive service to men, women and children who have suffered sexual assault, both for those who wish to involve the Police and those who self-refer. Utilising a multi-disciplinary team of Doctors, Nurses, Crisis Workers, Police Officers and support staff the SARC will provide crisis support, appropriate facilities and trained staff for completion of forensic medical examination, provision and advice regarding aftercare including emergency contraception, pregnancy testing, as well as facilitating counselling and ongoing support via third sector agencies and Independent Sexual Violence Advisors.
Benefits as a Sexual Offence Examiner (Nurse):
Free eye-tests/discounts for VDU users
Subsidised healthcare plan
Charity work- Match-IT and Payroll Giving
Employee Assistance Programme (Confidential Counselling Services, 24/7 support specialising in health and medical topics)
Refer A Friend Scheme
Discounts on high street shops and brands including several leading high street brands, retailers and travel suppliers
Essential Skills as a SOE Nurse:
Registered Nurse or Midwife with 4 years post-reg experience
Experience and confidence working as an Autonomous Practitioner
Excellent Safeguarding knowledge and understanding
Venepuncture
Speculum Examination skills
Desirable Skills as a SOE Nurse:
Sexual Health
Women's Health
Forensic Awareness
Statement writing and giving evidence experience
For further information please email: careersatg4s@uk.g4s.com
This role requires the ability to work with vulnerable people in a caring and compassionate way. A DBS check and relevant police/ prison clearance will be required to exclude any individuals with a history of behaviour which could be considered unacceptable (by G4S or the clients). Safety is of paramount importance and the post holder must ensure that safe systems of work are followed without compromise.
---
The benefits and rewards of working for such a large organisation are:
Company pension scheme with employer contributions

G4S Life Assurance Scheme

G4S Great for Savings: Discounts on high street shops and brands including several leading high street brands, retailers and travel suppliers

G4S Box Office: As an official supplier to The O2, employees have the chance to buy tickets for a range of events

O2 Discounts: For discounted offers on handsets, tariffs and broadband 

Eye Care Vouchers – Free eye-tests/discounts for VDU users

Hospital Saturday Fund (HSF) Health Plan
Charity work- Match-IT and Payroll Giving
Employee Care Scheme (Best Doctors and First Assist Counselling Services)
Refer A Friend Scheme
Love to Shop Campaigns
For further information please visit our website.
168,100.00 - 168,100.00 per year