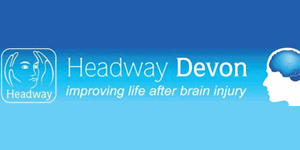 Services Manager – Care - Headway Devon
Exeter, SW
Services Manager – Care
Exeter, Devon

About Us

Operating across Devon and Torbay, Headway Devon is a local charity dedicated to improving life after brain injury.

Brain injuries are a hidden disability that can affect personalities, relationships and the ability to lead an independent life. When a person's life is turned upside down by brain injury, we ensure they get the help and support they need and deserve.

We are now looking for a Services Manager to join our team, working from the XCentre, a unique and historic building based in central Exeter.

The Benefits

- Salary of £30,000 per annum
- Pension
- Develop an extremely rewarding career with a local charity
- Experience our friendly and inclusive culture
- Increase your expertise in brain damage and how it impacts people's lives
- Generous holiday scheme

If you have great leadership skills and a background in care as well as business and management, this is an amazing opportunity to drive the success of services that support people during a difficult time in their lives.

You will have the chance to shape and develop our client services offering and ensure that the people we support remain at the heart of everything we do.

We are a passionate team who value respect, ambition, learning, positivity, honesty and compassion. We rebuild lives after acquired brain injury. If you think you could make a positive impact on our services, we want to hear from you.

The Role

As the Services Manager, you will oversee the delivery of our client services and ensure they are delivered to the highest standards. Your role will combine business management with care to promote productive, efficient and effective service model.

We provide a range of vital services to individuals with acquired brain injuries and the people in their lives. This includes community support, day centres across Devon and respite and drop-in support for carers and families.

Reporting to our CEO, you will lead and support your team to develop and manage our client services, ensuring that excellent customer service is delivered and all activities are provided in compliance with contracts.

Some of your duties will include:

- Overseeing the recruitment, supervision, training and development of staff
- Helping to develop the client services strategy
- Making, or contributing to, the needs and risk assessments for clients/potential clients
- Developing and maintaining networks with key stakeholders
- Attending board meetings

About You

To join us as our Services Manager, you will need:

- Experience of working in the charity and/or care sector
- A business background coupled with general management or supervisory experience
- Knowledge of relevant regulatory and statutory requirements
- A comprehensive understanding of equality and diversity issues, and the impact on services
- Proven IT skills, particularly MS Office and databases
- Good communication, presentation, report writing and influencing skills
- A relevant management qualification (or the willingness to work towards this)
- A full, valid driving licence and access to your own car

Experience of working with people who have an acquired brain injury would be beneficial, as would a relevant care industry qualification (or the willingness to work towards this).

Other organisations may call this role Care Services Manager, Support Service Manager, Care Manager, Social Care Services Manager, or Charity Services Manager.

Webrecruit and Headway Devon are equal opportunities employers, value diversity and are strongly committed to providing equal employment opportunities for all employees and all applicants for employment. Equal opportunities are the only acceptable way to conduct business and we believe that the more inclusive our environments are, the better our work will be.

So, if you're seeking your next challenge as a Services Manager, please apply via the button shown. This vacancy is being advertised by Webrecruit. The services advertised by Webrecruit are those of an Employment Agency.
30,000.00 - 30,000.00 per year
Benefits: