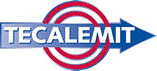 Service Work Controller / Service Coordinator / Administrator - Tecalemit
Plymouth, SW PL11DZ

Job Title: Service Work Controller

Location: Plymouth

Salary: Competitive, Dependent on Experience

Job Type: Full Time, Permanent

Founded in London in 1922 the company has been at the forefront of vehicle servicing & maintenance ever since. They are a business full of great people who care about their jobs, their colleagues and their customers. They are currently looking for someone to fulfil the following.

Job role:

The objective of this role is to provide a link between the customer and the engineer, ensuring that service visits/installations are carried out in the most effective way and to the satisfaction of their customers. You will work well under pressure in this busy office environment and have excellent communication and customer service skills.

Duties:

Receive/action telephone calls from customers for service visits/installations
Arrange initial contact and approach to site/customer, co-ordinate delivery and installation
Allocate work to service engineers, ensuring effective travel/time usage through route and job planning
Ensure accurate Tesseract input for logging jobs, updates and completion
Follow-up to ensure work has been carried out and that paperwork is received to update and close job on Tesseract system
Action queries which may delay payment of invoices, liaise with internal and external sources
Ensure correct service procedures are followed to eliminate mistakes
Work closely with Regional Managers and Service Engineers and other departments to ensure good customer service practices
Assist in all aspects within the service office as required by the changing needs of the business
Maintenance of customer relations, efficient management of engineers' time, and effective liaison with internal and external contacts
Health and safety awareness and compliance with company requirements
Quality of work produced
Cleanliness of the work area
Ensure installation, calibration and service jobs are completed to the customer's satisfaction and to agreed contract terms
To bring to the attention of the supervision/management any concerns which are affecting the provision of service
Key Requirements:
Excellent communication skills
Professional telephone manner
Strong organisation skills
Strong IT experience
Ability to be assertive, and calm under pressure
Previous experience in a service environment
Experience of working with databases
Personal Specification:
Use your own initiative
Quality and customer focused
Able to work as part of a team
Effective communication skills
Working to standards
Pride in own work
Respects others
Flexible approach to work
Attention to detail
Able to take responsibility

Please click the APPLY button to send your CV and Cover Letter for this role.

Candidates with the experience or relevant job titles of; Administrator, Office Assistant, General Assistant, Administrative Assistant, Field Service Coordinator, Office Support, Customer Support, Technical Service Coordinator, Service Support Administrator, Office Admin, Customer Services Executive, Customer Service Representative, Client Service, Customer Services, Customer Assistant, Customer Service Consultant, Customer Service Administrator, Customer Support, Business Support will also be considered for this role.