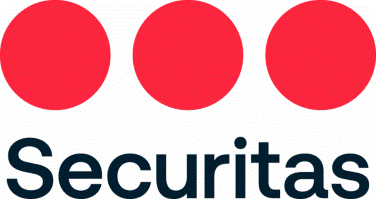 Service Engineer - Smart Recruit Online
Birmingham, MID B46UD

Do you have what it takes to be an Service Engineer with Securitas?

We have an exciting opportunity for an enthusiastic Service Engineer to join our dynamic team on a Permanent basis. This role is perfect for anyone who is looking to stay within the Security industry or looking to start a new career in Security.

You will carry out all service-related tasks within the client portfolio ensuring all systems are operating to the standards and specification of which they were installed and maintaining a high-level service delivery and client satisfaction in both the service area and any campus sites within the area.

This purpose is to be achieved more specifically by a

ttending reactive callouts for system faults (Corrective), c

ompleting Planned Preventative Maintenance Schedules (PPM) in accordance with regulatory and contractual schedules, a

ttend False Alarm management calls for sites with repeated activations and policed events, a

ttending site audits on works that have been completed by the partner network, c

arrying out service dayworks where applicable and b

eing part of an out of hours callout rota.



With our roots dating back to 1934, Securitas is one of the largest Security Service organisations in the world specialising in protecting Corporate Organisations, SME's and the public. We boast a workforce of 370,000 employees worldwide with 10,000 employees in the UK alone.

We pride ourselves by providing our employees with a chance to build a career within the Security sector by enabling them to gain qualifications and accreditation which will lead to a successful career here at Securitas.

The main responsibilities for this position are:-

To undertake service calls and commissioning duties, which include

dealing with advanced technical faults and

software issues.

To ensure the necessary certification and dockets are completed and submitted for jobs/tasks undertaken ensuring all details are recorded acurately and in a timely manor
To provide telephone technical support to contractors, clients and colleagues.
To work in compliance with the Company's Health and Safety standards and requirements; with the safety of self and others in mind at all time.
To perform all work to Company, Client and industry standards, in order to provide the best possible service to clients and meet governing body requirements.
To ensure the prompt completion of timesheets and any associated paperwork for the accurate processing of payroll.
To maintain confidentiality and be sensitive to client's security requirements.
To present and promote a professional image of the Company at all times.
To maintain high levels of client service with clients in order to secure repeat business and new opportunities through recommendation.
To carry out site surveys, client risk analysis and health & safety risk assessments to enable the company to provide a professional and cost-efficient service.
To comply with the companies Quality Management System.

This fantastic opportunity will allow you to demonstrate your exemplary customer service skills as you engage with clients and visitors, whilst remaining vigilant to any security issues that could have the potential to escalate at any given time.

Security | fire | service | service delivery | client | customer | PPM | systems | operations

Essential Skills

Right to work in the UK
Able to provide a 5 year checkable history
Experience with technical security engineering / design / sales
Previous security and fire technical experience in Intruder signalling and UDL configuration, access control (CEM preferable) and CCTV
High Level of understanding of security and fire related standards
Good working knowledge of Health and Safety regulations inclusive of CDM.
Computer literate; ability to use Microsoft Office Suite, Word, Excel, PowerPoint etc
Knowledge of Networking, Infrastructure and Hardware (CCTV, Access Control Applications)
Specific product set in Access Control which is critical to the individual areas for the key customer campuses (CEM in the North and Salto in the South)

To work with us you will need to be confident, articulate and communicate well both orally and in written language.

Our team need to be immaculately turned out, polite and proactive when engaging with customers to ensure a complete customer experience is provided, as we aim to maintain our outstanding reputation for excellence.

Desirable Skills

Fire knowledge would be beneficial
Knowledge of CDM 2015 design requirements (training will be provided)

About Company

Securitas are redefining the way that Security Officers are perceived within the security sector and unlike other security companies, we are driving solutions that combine people technology and knowledge rather than just static guarding. We are establishing a reputation that is second to none as we integrate with the operations teams within hundreds of high-profile companies.

We are breaking down the barriers in the Security industry by encouraging and empowering Gender Diversity and Inclusion in the workplace.


32,000.00 - 35,000.00 per year
see job spec