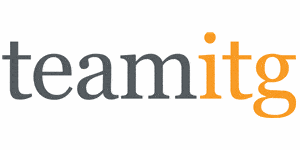 Service Desk Analyst - Smart Recruit Online
London, London

Do you have proven analytical and problem-solving abilities, with a keen attention to detail?

Great with time management and delivering excellent customer service?

Are you looking for an opportunity to really show what you can do?

We are currently seeking a Service desk analyst to join our dedicated team based in London. The role of the Service Desk Analyst is to ensure excellent system operation, so that our customers and staff can accomplish business tasks. The Service Desk Analyst will support various applications across the business including but not limited to; e-CRM, campaign building applications and email engines.

The Service Desk offers a fast-paced, down to earth working environment being the first point of contact with our client account teams. We use Jira incident management system to manage and process our tickets for both internal and external stakeholders. We operate a shift pattern from Monday to Friday 8am-6pm. Our team are enthusiastic, proactive and committed to serving our client's needs as quickly and efficiently as possible.

You will enjoy working under pressure and as part of a team, you will have excellent Customer Service and Interpersonal skills. You will have strong analytical abilities and be able to problem solve, manage your own time well and meet work-based targets. An understanding of the Service Desk function and its role within IT would be beneficial.

Key Responsibilities:

Become part of the Service Desk and be the first point of contact for all 1st line service support for all ITG Tech Services
Prompt escalation of Incidents to 2nd line support
Identify trends for ways to prevent future problems
Access knowledge bases, and proprietary FAQ resources to aid in problem resolution and update knowledge base with new identified fixes
Performing preventative maintenance, including checking and housekeeping.
To work closely with 3rd party vendors to maintain the integrity of our busines application servers
Recommend changes in line with developing technologies and the IT Strategy

Service Desk Analyst | 1st Line | Support | Helpdesk | IT | Customer Service

Essential Skills

Just have a look below, if this sounds like you it's definitely worth putting yourself forward.

Good timekeeping management.
Clear and logical thinking agility and problem-solving skills to tackle complex technical systems and Issues.
Experience at working independently and in a team-oriented, collaborative environment is essential.
Exceptional customer service orientation.
Ability to effectively prioritise and execute tasks in a high-pressure environment.
Proven analytical and problem-solving abilities.
A people person who has the ability to present ideas in a customer friendly language.
Highly self-motivated and directed.
Keen attention to detail.
Technical skills of MS Windows desktops and office applications.

Showing us experience in any of these areas would be beneficial, but not essential:

An understanding of basic Microsoft TSQL.
An understanding of basic IP networking.
An understanding of basic HTML, XML and .NET.
Experience of e-CRM Systems would be an advantage.
Experience of working in an ITIL service management environment

Work's a treat

On top of a competitive salary, you can expect a whole load of perks:

25 days' holiday + bank holidays- we understand the importance of a healthy work/life balance.
So many savings - through our online community platform, you can access dozens of daily deals, from money off top brands to discounts on days out.
Employee Assistance Programme- our people are at the heart of everything we do, so if you're happy, we're happy.
Raising money for charity- we're all about giving back… and having lots of fun in the process!
Referral scheme- know the perfect person to join the team? You could bag £1,000 for a putting a good word in.

What next?

If you found yourself nodding whilst reading this, drop us your application and someone from our People team will be in touch : )

About Company

We are Team ITG.

We make collaboration happen. We simplify the complicated. We automate the tedious. We create the beautiful.

Over the last decade we've grown a lot - new people, new technology and lots of brilliant new clients. We're a tech-led marketing business on a mission. A mission to liberate marketers. How? With a blend of our cutting-edge tech-stack, our dedicated team of over 1,000 marketers, fanatical customer service and a passion to help everyone be their creative best...

Hello tomorrow.