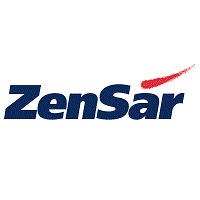 Service Delivery Manager - Zensar Technologies (UK) Ltd
London, London
Role: Service Delivery Manager
Type: Permanent
Salary: Open
Location: City of London

Job Description & Required Skills:

Oversee the transition process for deliverables from project management and development teams, into live service
Accountable for definition, monitoring, delivery and improvement of services to customers, both internal and external
Participate in pre-project/contract requests for information to assist internal business units to generate new business
Act as an escalation point for any IT related issues
Expertise in correlating business drivers and needs (financial drivers, impacts, and restrictions) into technical solutions
Manage incident responses for service outages, cyber security incidents and regulatory breaches
Ensure service documentation (Service Catalogue. Service Design, Service Operating Model, etc.) are accurate and maintained
Ensure all ITIL processes remain effective
Ensuring DR and BCP plans are documented and tested
Agile software development and product development methodologies
Apply best practice support and service management methodologies

We would like to thank all the applicants for the interest and we aim to review all the applications. By applying for this role, you are submitting your details to ZENSAR. Our Privacy Information Statement explains how we will use your information. ZENSAR is an equal opportunity employer and do not discriminate on any grounds.