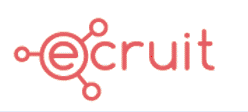 SEO / PPC Executive - DG Partnership
Morpeth, TT
SEO/PPC Executive – £23,000 to £25,000 – Morpeth, Northumberland
The Role
We are looking for a talented and creative SEO/PPC Executive with a minimum of one years' proven experience to join our close-knit team in Morpeth. Reporting to the e-commerce Manager, this role is instrumental in executing on our e-commerce strategy to increase revenue from private customers. This is an exciting opportunity to develop your career in a dynamic and rapidly growing company.
Some of the key responsibilities of a SEO/PPC Executive include, but are not limited to:
•Developing and implementing an effective SEO strategy and maximizing sales revenue and the visitor experience, building a link between strategy and execution
•Co-ordinating content, design, social media, pay-per-click marketing and other SEO activities
•Managing third-party and internal SEO optimisation programmes, reporting on performance
•Executing tests, collecting and analysing data and results, and identifying trends and insights in order to achieve maximum ROI in paid search campaigns
•Researching competitor advertising links
•Working with the Web Developer to ensure SEO best practices are implemented; and with the marketing team to drive SEO in content creation
•Recommending changes to website architecture, content, linking and other factors to improve SEO positions for target keywords

In addition to the above, you will also be required to help out with e-commerce activities, including processing orders, assisting with customer calls, managing Trustpilot relationship and customer reviews, and managing CLF wholesaler relationship, primarily within inventory management.
The Company
Pharma Nord (UK) Ltd, based in Morpeth, was established in 1988 to import high quality vitamins, minerals, amino acids and essential fatty acids from Denmark. We are a European pharmaceutical company specialising in preventative medicine and nutrition and we are part of a global company with over 25 offices throughout the world.
Pharma Nord (UK) Ltd supplies health food shops, community pharmacists, hospital trusts and medical wholesalers. Our goal is to offer dietary supplements, natural remedies and medicinal drugs characterised by a superior degree of quality, bioavailability and efficacy.
The Person
The key skills and qualities of a SEO/PPC Executive:
•In-depth experience of Google Analytics and SEO tools combined with an excellent knowledge in all aspects of SEO (including knowledge of search engine algorithms and ranking factors), able to investigate and troubleshoot SEO issues and recommend solutions
•Proven experience of website UX and SEO optimization; and proven experience managing Google/Bing/Amazon/Facebook PPC campaigns and driving results
•Solid understanding of performance marketing, conversion, and online customer acquisition, able to create content marketing and build a link between strategy and execution
•A self-starter with a passion for delivering online growth and a superior customer experience
•Excellent written and verbal skills coupled with a can-do attitude

If you are keen on joining this exciting, forward thinking company and taking the next step in your career, then please click the apply now button to find out more.
£23,000.00 - £25,000.00 per year