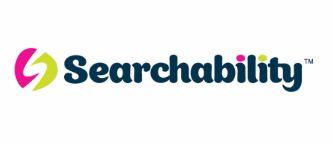 Senior Web Developer - SEARCHABILITY
Barton-upon-Humber, MID DN185PR
Senior Web Developer - Website and Marketing - Wren Kitchens
PHP / Symfony
HTML / CSS
JavaScript
Responsive web development

Barton-upon-Humber

Salary to £45K with an excellent benefits package discussed below.

So you think you know Wren Kitchens? Think again!

We know that Wren Kitchens is the UK's number one kitchen retailer, but did you know they are Indeed's:

Number 2 Top-Rated Workplace in the UK, second only to Apple
Number 1 Top-Rated Retailer to work for
Did you know the scale of Wren Kitchens' family owned operation?
78 retail stores across the UK
In-house, multi-site manufacturing, logistics and installation functions
10 years trading with over 4000 employees
A commitment to 1200 new jobs as part of a £120million investment!
Did you know that Wren share their commercial success with their staff? Benefits include:
Bonus scheme
A free to use, fully equipped, onsite gym
2 subsidised canteens - one healthy, one…a little more indulgent
Free parking

Now you know about the wider business it's time to focus on technology!

It goes without saying that, as with most modern companies, IT is the enabler of everything that Wren Kitchens does, but did you know that all of these IT systems are built in-house by the 70 strong development team?

Did you know that the Wren Kitchens team is on the cutting edge of technology, making the most of cutting edge tech including:

The most up-to-date versions of PHP / Symfony
HTML / CSS / JavaScript
Doctrine ORM
RabbitMQ
Elasticsearch
AWS Auto Scaling

This tech team are led by tech people; Developers who have been there and done it meaning they know what is possible and understand realistic timescales for pieces of work. They work to agile methodologies and the devs get solid documentation, pulled together by dedicated BAs and prioritised by technical PMs.

Wren is now looking to strengthen their in-house development teams by recruiting a number of Software Developers to reinforce the good work that has shaped these teams over the last couple of years and to provide the first class online presence and technical backup as Wren create a further 1200 jobs in their upcoming £120million expansion.

They need Developers who can work closely with the marketing team, building an appealing online platform to encourage customers to order from Wren and helping to maximise the customer's investment in their new kitchens. This team sits closely with the other dev teams who have more of a focus on building enterprise level, backend PHP solutions.

Key challenges for the Website and Marketing team at the moment are:

Continuing the success of Wren's online presence through the addition of new functionality including:

Improved "My Account" functionality to give customers full visibility and control of their orders and allow Wren to deliver the best possible after care
Automated refer a friend schemes
Building out pages for campaigns and promotions

The successful Senior Web Developer will join at an exciting time for Wren Kitchens and will be pivotal in the success of Wren's online presence in the coming years. The development team are open, collaborative and genuinely forward thinking, encouraging ideas and input from the most junior of developers and expecting input on architectural decisions from those with more experience. If you want to work on a high traffic site using cutting edge PHP / HTML / CSS / JavaScript technology whilst bringing along more junior developers as you do then this is the role for you.

If this has piqued your interest and you want to find out more give me a call on 0113 887 8355 / 07464 482 376 or send me an email to

hannah.warrenger@searchability.co.uk

. All queries are guaranteed a personal response.

Interviews will be held to suit your circumstances. We are keen to hear from local people but will also consider applications from those living further afield who would be willing to relocate to the beautiful North Lincolnshire / Humberside area.

£35,000.00 - £45,000.00 per year