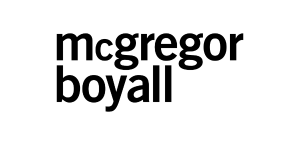 Senior Vendor Manager - McGregor Boyall
Nottingham, MID NG12AP

We are looking to recruit an experienced IT Vendor manager who has a wealth of experience building effective partnerships with 3rd party suppliers who are providing products and services that are of strategic importance.
You will be someone who works closely with key stake holders to understand the strategic needs of the business and can communicate requirements clearly to vendors negotiating Terms of Business and SLA's that represent outstanding value whilst building a culture of continuous improvement that has a real impact on the level of service our client is able to provide to their customers. You will be framing agreements that align with the architectural framework of the organisation and sufficient governance to enable a clear view of performance and the procedures to address both under performance and opportunities for improvement.
This is a key appointment in an organisation that has an excellent reputation for investing in the development of their people. The opportunities for ongoing professional development and career progression are excellent.

McGregor Boyall is acting as an Employment Agency in relation to this vacancy.

£55,000.00 - £75,000.00 per year