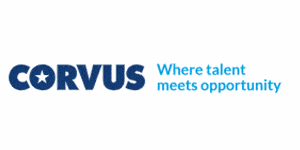 Senior UX Designer - CORVUS RECRUITMENT LTD
Belfast, N Ireland BT28HD
UX Designer Belfast, Remote (55k - 70k)


Whats important to you about your work environment?


Is it flexibility? Remote Working? Work-life balance? More autonomy? Is the variety of work the main criteria when considering a move?


Not every job can tick all the above but this one can.


Im working alongside one of the best-kept secrets within the digital sector in Northern Ireland (although I predict this wont be the case for much longer).


Theyre experts in product management and strategy including user research, design, analytics and optimisation. Essentially, they are a digital product studio who partner with global businesses to start-ups to ensure that they keep ahead of the competition.


Some of their products are already in use by over 350 million people. Youll work with global brands such as Manchester United, Starbucks and Heineken. Theyve just secured some major contracts which have prompted the current recruitment drive. They are looking to hire five positions across development and design.


One of these contracts is with a major sports organisation based in Ireland. Youll be designing and developing an application that will generate around 200 million euros over the next three years. If projections are correct, one in four people in Ireland will be using this application once its live.


Youll be the fourth designer to join the team in a matter of months. That will give you some indication of the trajectory of this company.


As a UX Designer, youll get the opportunity to own the entire process. Youll be building the wireframes, prototyping, designing screens, demoing to key stakeholders, and will partner with engineers to help implement your solutions. Youll be embedded on a cross-functional team comprising of designers, engineers, a PM and more of the usual suspects.


The Person


This is a senior UX position that requires at least 4-5 years of commercial experience. Youll be comfortable taking ownership of a project from concept to completion. Youll be solving complex design problems within some tight constraints. Youll be involved with the project from inception so experience conducting functional specifications, stakeholder interviews, user stories, product flows, wireframes, and a thorough understanding of the project from all angles, is required. Youll be thorough, detail-oriented and have a strong taste and eye for visual design.
The benefits of joining this company speak for themselves. A very competitive salary, full remote working options combined with autonomy (no micromanagement or top to bottom hierarchies), pension, annual company retreat, paid parental leave.


You will also get to choose your equipment along with your own personal development budget for online learning, conference passes, travel to events etc.


If all this sounds good, then give me a call/text/WhatsApp on 077 8988 6539. I dont even need an updated CV at this point, just a portfolio would suffice.
£55,000.00 - £65,000.00 per year