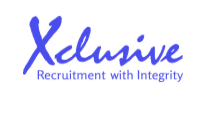 Senior Transport Manager - Logistics - Xclusive Recruitment
Newport Pagnell, HC mk16 8aq
The company
A well-established distribution company with a strong reputation.
The role
Firstly, you will be responsible for successful management of all logistics operations to ensure the business consistently receive a high level Transport service at all times.
You will be a fundamental part of how this brands Transport operations run, inserting ideas and structural plans.
Secondly, you will see the operations space as a lab where you design, test and improve new approaches. You will be innovative and creative in your contribution and have an underlying desire to restore new solutions for yourself and your team.
Leadership of the operational performance of a large hub which is key to the overall business performance.
Ensuring that high standards are attained for all activities within the Transport division, providing vision, leadership, guidance and motivation to the site managers.
This strategic role is to create, develop and roll out a sustainable road map for the company, driving cost improvement initiatives and improving operational efficiency. You will look to eliminate empty running and drive optimum loading and usage.
Development of staff through communication and coaching to drive and engage a motivated, competent and multi-skilled transport and logistics team.
Ensuring housekeeping standards are to a high level, including the overall operations appearance.
Achieving financial objectives and budgetary control through the use of clear and comprehensive reporting tools, regularly presenting results to senior management.
Working with both internal and external stakeholders to develop new sales opportunities and Customers, assisting with the preparation of tenders.
With commercial acumen, you will recognise when investment needs to be made to support profitable business growth and ensure that the necessary resources are in place to enable the delivery of targets.
The applicant
A creative mind with start-up and/or fast-growth experience.
A team enthusiast with strong communication, inspirational and leadership abilities.

Experienced in running a large complicated operation comprising of trunking vehicles and a van fleet
Highly entrepreneurial & self-motivated, with a hands-on approach.
45,000.00 - 50,000.00 per year
Plus car allowance and bonus