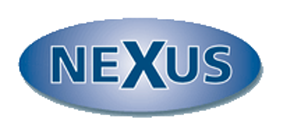 Senior Technical Infrastructure Project Manager - Nexus Recruitment
Milton Keynes, HC
Senior Technical Infrastructure Project Manager
Our Client is looking to recruit a Technical Infrastructure Project Manager with at least 10 to 15 years solid expertise to manage and oversee the technical processes.
Must be someone has been through the cycle from 1st to 3rd line support and subsequently moved in to project management.
You will be involved with project planning and delivering upgrades to hardware and software and decisions with senior management.
You must therefore be able work at all levels and understand the full project life-cycle.
Must be familiar with Active Directory and server 2013.
An excellent manager and be able to lead and direct a team of techies.
Ability to communicate effectively at all levels.
The Client has sites scattered across the UK and Asia and therefore there will be travel required to meet various teams and heads of departments.
The duration of this contract assignment is 6 to 12 months.
The rate will be negotiable but probably in the range £550 to £700 per day for the right candidate.
The role will be based in Milton Keynes.
Please send your CV to us in Word format along with your daily rate and availability.