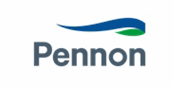 Senior Tax Manager - Pennon Group
Exeter, SW EX27HR
Are you a highly experienced Tax Manager with proven experience of corporate accountancy?
Pennon Group is one of the largest environmental infrastructure groups in the UK comprising both Viridor and South West Water. At the top end of the FTSE 250, the Group has a workforce of around 5,000 people nationwide. Together, our aim is to build the most trusted environmental solutions company in the UK providing infrastructure and services that enhance our customers' lives, protect the environment and deliver growth for our shareholders.
We now have an exciting opportunity for a Senior Tax Manager to join our team in Exeter. The role is part of a small tax team and you will need to work closely with the rest of the team to provide a joined-up service to the business. This role will be offered as a 12-month fixed term contract.
What will you be doing?
Amongst other things, the Senior Tax Manager will take responsibility for the Group's capital allowances position, ensuring that the process for tracking and claiming these is optimised, processes and procedures are documented, and data collection is as automated as possible.
You will lead on R&D tax incentives for the Group ensuring that claims are optimised and tracked on a real-time basis, with the value of these communicated to the business.
The Senior Tax Manager will provide support on the Group's tax governance. The Group is keen to maintain and build on its strong reputation. With the BRR+ now in place, the Group wants to ensure it maintains best practice processes and procedures in place across the full range of taxes.
The fourth element of the role is to lead on tax technology solutions which the Group is implementing in areas such as MTD, IR35 and CT optimisation. With enhancements in technology and ever-increasing automation, the Group is keen to take the lead in this area and ensure we maximise the use of automation and enable time to be spent on value add activities.
What do you need?
CTA Qualified
ACA/ACCA Qualification would be beneficial
Good understanding of UK corporation tax
Excellent understanding of tax reporting for a large Group
Articulate and able to present strong business cases
Ability to influence peers and Directors persuasively
Strong excel skills
A high level of analytical and reporting writing skills
Problem solving skills and with an understanding of cost drivers
What can Pennon do for you?
In return for your hard work as our Senior Tax Manager, we can offer a competitive salary of £70,000 - £90,000 per annum; plus, a range of benefits, working within a team-orientated and collaborative environment.
If you have the skills and experience to excel as our Senior Tax Manager, click apply.
No terminology in this advert is intended to be deemed discriminatory. We are happy to accept applications from all suitably qualified persons regardless of their age, gender, race, religion, disability, sexual orientation or marital status.
£70,000.00 - £90,000.00 per year
+ Benefits