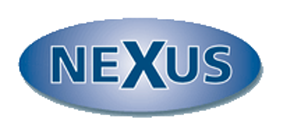 Senior Software Test Engineer – Reading - Nexus Recruitment
Reading, HC
Senior Software Test Engineer – Reading
Our Client is looking to recruit a Senior Software Test Engineer with at least 5 to 10 years solid understanding of test principles and the ability to write comprehensive test plans and concepts and be able to use them to implement effective automated test suites. 
You  will be working within a multi-disciplined Scrum team and will be expected to take an active role in capturing and understanding product requirements, producing design documentation, coding and creating automated tests. 
Working closely alongside the rest of the team to ensure the team meets its goals.
Designing and creating effective test suites to continue to enhance the quality of data protection solutions.
Supporting all aspects of the development process by attending and contributing in planning, status and review meetings.
Working with other internal development teams to ensure successful product delivery
You will have the following skills:
Experience of successfully delivering complex commercial applications.
A solid understanding of test principals, concepts and techniques.
Ability to understand and analyse requirements and to ensure effective and repeatable test sets can be designed and constructed.
Ability to review and contribute to feature designs ensuring that they can be tested appropriately.
Experience of developing automated tests using Java and the Cucumber framework.
Ability to design and create effective physical and virtual test environments.
Experience of developing software within the Scrum framework.
Clear and concise verbal and written communication skills
Ability to report and monitor own progress against and that of other team members
Experience of creating and maintaining performance and soak test rigs
Complete understanding of the complete software development lifecycle
Ability to coach other team members and review their work
Demonstrable Object Oriented programming experience.
Experience of behaviour driven development
The following would be very handy to have:
Ability to take a lead role (Scrum Master, Project or Technical Lead) and motivate others
The salary for this role will be in the region of £50K - £60K depending on experience.
Please send your CV to us in Word format along with salary requirements.
£50,000.00 - £60,000.00 per year