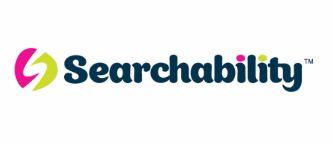 Senior Software Developer - SEARCHABILITY
Warwickshire, MID CV344LL
Senior Software Developer
Being part of a flexible, technical environment.
Based in Warwick - commutable from all surrounding areas
Salary package up to £50,000 dependent on experience with a competitive benefits package.
To find out more information feel free to call Tom on; 0121 227 5600 / 07841 463811 or send your CV to

Tom.Rowlands@searchability.co.uk

.

Based in Warwick we have the chance to join a team with the best development team with immense development.

Sourced by @TechCareers_W - your 24/7 twitter feed of latest IT vacancies across the East Midlands.

WHO ARE WE?

We are a hugely passionate and innovative Software House who, over the last number of years, have delivered gold standard software solutions to our list of globally recognised clients. Our aim is to revolutionise the way efficiency and profitability is approached by our clients and believe we have conquered our industry expertise and technical experience to deliver unrivalled customer experience and cutting-edge software solutions. It is no surprise that our company keeps growing, and as a result, we are looking for a Senior Software Developer to join our existing team and aid the continued growth of our highly successful brand.

WHAT WILL YOU BE DOING?

You will become the Software Developer of our already well-established team of tech lovers who are passionate about their work. Utilising your industry expertise in developing high quality code whilst creating solutions for our revolutionary platform. You will have to be in control of delivering the new product whilst upholding the current software. In return we will provide you with the opportunity to build on your own skills within the team and enforce your own ideas forward, whilst also progressing alongside our ever-expanding company.

WE NEED YOU TO HAVE...

OPPORTUNITY TO WORK WITH…

TO BE CONSIDERED...

You can apply by clicking online or emailing me directly to

Tom.Rowlands@searchability.co.uk

. For further information please call me on 0121 227 5600 / 07841 463811. I can make myself available outside of normal working hours to suit from 7am until 10pm. If unavailable please leave a message and either myself, or one of my colleagues will respond. By applying for this role, you give express consent for us to process & submit (subject to required skills) your application to our client in conjunction with this vacancy only. Also feel free to follow me on Twitter @Searchable_Tom or connect with me on LinkedIn, just search Tom Rowlands, Searchability in Google! I look forward to hearing from you.

Key Skills:

C# / .NET / MVC / ASP.NET / .NET CORE

£40,000.00 - £50,000.00 per year