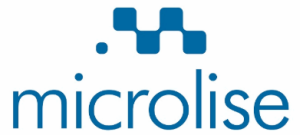 Senior Software Developer - Microlise
Nottingham, MID NG16 3AG
Senior Software Developer (WMS)



When registering to this job board you will be redirected to the online application form. Please ensure that this is completed in full in order that your application can be reviewed.

Are you a Senior Software Developer experience is Warehouse Management Systems (WMS), Cobol and C#? We'd like to hear from you!

Salary – Market rate

40 hours per week

What do we do? A software house and telematics company based in Nottingham, Microlise's mission is to empower our customers to reduce their costs and environmental impact by maximising the efficiency of their transportation operations. We achieve this with our great employees who continue to develop and deploy innovative, industry-leading technology solutions and services that enable our customers to optimise fleet utilisation and driver performance, to reduce costs and to improve service delivery.

The successful candidate will join a mature team developing and supporting the Warehouse Management Systems (WMS) here at Microlise. You will play a key part in developing our bespoke legacy products for some of our prestigious customers. You will deliver the core skills for the role but also have a passion and drive to learn and develop a long-term career with Microlise using our clear career ladders.

Responsibilities
Creates the appropriate projects within the context of a bigger application.
Organises code in a project appropriately.
Develops Test First habitually.
Designs testable code libraries.
Analyses their code quality metrics as a matter of course.
Should be building up their own library of technical books.
Owns the build for at least one project, keeps it healthy and well-optimised
Branching and merging code.
Using the debugger effectively - debugging remote processes.
OO Design - implementing patterns with SOLID principals
Can review code from developers at the same level or lower.
Can contribute to their own personal development plan.
Creating the individual steps of a build pipeline - the commit phase, automated acceptance tests etc.
Profile code and identify performance bottlenecks.
Design and implement appropriate security models.
Can choose and implement the logging strategy appropriate for the application they are developing from the range of industry standard options.
Can implement effective error handling from scratch as per departmental best practice.
Essential Requirements
Good IT degree in a software engineering discipline or similar advanced mathematics qualifications or equivalent certifications in software development.
It is essential that the successful candidate has experience in all of the below:

Warehouse Management Systems.
Micro Focus COBOL on HP UNIX platforms.
COBOL on IBM iSeries platforms.
ZPL – Zebra Programming Language.
C# / jQuery / MVC / CSS & HTML.
Visual Studio.
Unit and Integration testing
Willing to do out of hour's support to support desk.
Desirable
Experience in any of the following would be an advantage:
Knowledge of SQL
Voice Picking Solutions.
Mobile Data Terminals.
Knowledge of Scanners, Labels and Barcodes.
ISO9001 and TickIT software configuration management.
Knowledge of IBM Notes, TFS, SVN & Tortoise Git.
We're expanding in France; it would be great if you are fluent in French or willing to learn if it is suitable for the role.
Why Microlise?
We believe in our culture, values and staff successes
We believe in developing our staff and support our employees with their professional development goals.
24 days holiday excluding bank holidays, increasing by 1 a year to 29 days
Recognition of service from your 1st year and other anniversaries
Free parking, tea, coffee and daily fruit
Vitality Health Insurance, Employee Assistance Programme and subsidised eye tests and glasses
Free Costco membership
20% off EE mobile and line rental
Local discounts including Raleigh
Great staff extras: Easter eggs, yearly BBQ, Christmas gifts and annual staff awards!
Free tickets to the British Superbikes, come and support Microlise Cresswell racing and the team!
We're doing great things, come and be part of our success!
2019 – Queen's Award for Enterprise: Innovation, Sunday Times HSBC International Track 200 league table
2018 – Queens Award for Enterprise: International Trade, East Midlands Chamber of Commerce Business of the year and Excellence in International Trade, Top 20 in the BDO growth barometer – Nottinghamshire
2017 - Top 200 company in Nottingham, top 50 in the Sunday Times HSBC International Track 200 league table, Sunday Times top 100 Profit Track, Ernst and Young Entrepreneur of the Year finals,
Interested in the role? Great, we look forward to your application!
Just to let you know, telephone interviews will take place while the advert is still live, face to face interviews will take place on 27/06/19, successful candidates will be invited for a final core values interview with a senior board member.
Microlise roles are not open to recruitment agencies, please do not contact us about vacancies or send speculative CV's as they won't be accepted.
£35,000.00 - £45,000.00 per year