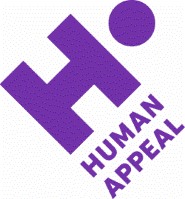 Senior Salesforce Developer - Human Appeal
Cheadle, NW SK82BL
Here at Human Appeal we have an exciting opportunity for a Senior Salesforce Developer to join us on a full time basis as part of an initial 1 year fixed term contract, and in return you will receive a competitive salary of £50-70k per annum.
Human Appeal is a faith-based charity that aims to abolish poverty by providing humanitarian aid, sustainable development programs and championing advocacy for our beneficiaries worldwide.
We want to revolutionise the way we work with our donors and beneficiaries and we would like you take a key role in this journey.
Key duties and responsibilities of our Senior Salesforce Developer:
- Provide technical thought leadership, help coach and mentor other team members
- Work with business analysts and other developers (potentially including third parties and contractors) to translate business requirements into solution designs that best achieve the target capabilities and leverage the platform effectively
- Meet with organisational stakeholders to understand organisational needs and requirements
- Provide detailed estimates of the level of effort associated to develop solutions based on business requirements and solution design
- Design, develop, test, document and deploy high-performance, reusable, and reliable Salesforce solutions with best practices
- Ensure high quality software testing standards and participate in the overall QA process
- Engage in code and technical design reviews of solution implementations to ensure code quality and best practices are maintained
- Troubleshooting and fixing bugs
- Integrating the platform with other systems particularly the financial system
- Ensure systematic and complete technical documentation are maintained and up to date
- Ensure that all information security requirements, including data protection, are met in accordance with Human Appeal's policy, procedures and statutory requirements
Benefits of joining us as our Senior Salesforce Developer:
- 35 Days Annual Leave
- Matched Pension Contribution
- Flexible Working
- Employee Discounts and Memberships
What we're looking for in our Senior Salesforce Developer:
- You are an experienced Salesforce developer with leadership qualities
- You continually seek to improve quality and standards of excellence in customer service
- You exhibit an awareness of community and cultural diversity and adapting your own behaviour accordingly
- Being a good communicator and listener you constructively build relationships with others in order to work together to provide excellent service to customers
- You are willing to challenge existing processes and procedures in situations where the best possible service is not delivered
- You are focused on delivering the best results and are confident in making difficult decisions
- You have strong Salesforce development and deployment experience with a track record of achieving outstanding results in developing highly robust, scalable and innovative Salesforce solutions and of effective collaboration across multiple teams
- You are proficient in Salesforce developer tools such as Lightning Components, Visualforce, JavaScript, SOQL, APEX, the SFDC toolkit, and the ability to integrate external data sources/applications
This role would suit an experienced and proactive Salesforce Developer with a passion for leading and delivering cutting-edge technical solutions to challenging real-world problems in the charity sector!
We are looking to appoint this role ASAP and will be reviewing applications on a rolling basis, so for the best chance of success please click 'apply' today to become our Senior Salesforce Developer – we would love to hear from you.
50,000.00 - 70,000.00 per year