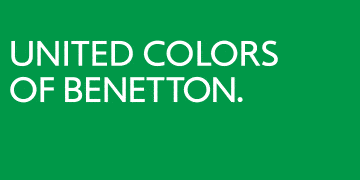 Senior Sales Associates in Oxford Street - Benetton Retail UK
London, London W1D3QP
Senior Sales Associates in Oxford Street
A clothing brand renowned worldwide for its colors, knitwear expertise and social commitment. With a blend of Italian style and global trends, our collections present quality contemporary fashion.
We are looking for Senior Sales Associates to join our Oxford Street Flagship store and to contribute to the successful store operations by providing excellent shopping experience to our customers through effective sales and customer service skills.
At Benetton, we live and breathe fashion and always look for candidates who share our passion.The successful candidates will:
have previous retail experience as this is essential for this role;
have a good understanding of the operations within a retail store;
be great team players experienced in achieving individual and team targets;
will have excellent communication and sales skills including a good level of English language proficiency.
We pride ourselves on offering an excellent customer experience and our team are our key Brand Ambassadors who always seek to exceed expectations.
Positions Available:
We have 1 full time positions available working 40 hours per week on a varied shift pattern 5 out of 7 days per week including early and late shifts.