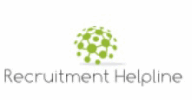 Retail Sales Assistant - RECRUITMENT HELPLINE LTD
Manchester, NW
An exciting opportunity has arisen for an experienced & talented Senior Sales Assistant to join the team based in the heart of our Vibrant Manchester City Centre Store
Set in the thriving hub of Manchester City Centre, the company celebrates over 60 years of lighting experience; designing, manufacturing and distributing decorative lighting around the UK. They are Manchester's biggest and best lighting store and we have a strong, growing team of dedicated individuals that go the extra mile to make sure their customers receive a world class shopping experience. Their sales staff are driven with both personal and departmental targets and incentives and we also offer in-store training to help further develop and benefit retail careers.
The company provides all new starters with a structured programme of induction and a full training plan that supports our employees and provides further in- depth experience in retail to being able to confidently sell.
Experience is essential in this role. The successful applicant must be of smart appearance, be able to liaise well and deliver excellent customer service.
Responsibilities:
Encourage the growth of a top performance team through selling to targets whilst maintaining the highest customer service standards.
Be a role model for your team with your own selling and high customer service standards.
Encourage the growth of top performance.
Support your Operations Director in achieving company sales targets and operational goals.
Ensure all Sales staff meet personal presentation standards.
Maintain store visual standards.
Open and close the branch ensuring adhering to all cash handling and security procedures.
Provide support to other local branches as and when required.
The person:
Proven ability to drive sales and team
Supervisor experience, experience of opening and closing of branch
Strong background in sales
Excellent customer service skills
Immaculately presented and representative of our high-quality lighting brand, in every way
Competitive basic salary, plus excellent bonuses & commissions
This position requires flexibility for working 5 days per week including weekends.
Full time role - Earn in excess of £25k: