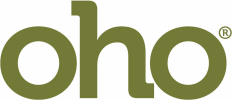 Senior Ruby Tech Lead/Tutor - OHO Group Ltd.
London, London
Senior Ruby Tech Lead/Tutor

Oho are working with one of the UK's leading digital Fintech platforms, whose mission is to help everyone save and plan for their future. They work with all of the leading Bluechip and SMEs across the UK and have grown rapidly in the last 5 years, to over 250 staff, and a tech team of over 130, spread across 4 countries.

They are looking for a Ruby Tech Lead/Teacher to join their team. Someone with commercial background crafting and mentoring engineers and applications.

Do you enjoy working in a flexible, agile environment, with core values around transparency and continuous improvement? A desire to lead technical excellence within a team and take ownership of the growth of less experienced developers? If so, this might just be the opportunity for you. This role will be helping teach the trainee team(s) of Engineers best practices of Software Engineering, while still delivering features for the platform.

The business has been hiring trainee Engineers straight out of university and bootcamp, then spending time with them to help build the next generation of Engineers. This role will be primarily spent working these teams, while at the same time part of the broader Engineering team.

Alongside their phenomenal team, they use many contemporary tools such as AWS, GitHub, Circle CI, New Relic and many more.

What you'll do



Train and develop junior engineers to hone their craft as software developers
Engineer a better code base with your team.
Be part of an 8-10 person agile engineering team, part of a wider Engineering organisation
Oversee work that has been assigned to developers on the team, taking a technical leadership position in how things are developed, this includes code, specs (tests) and the QA process; and checking that new code passes other test coverage.
Help evolve development standards and practices
Take architectural ownership of various critical components and systems
Review Pull Requests from other developers.
Work in a collaborative, agile team environment that is continuously improving
Help mentor and coach members of the team
Lead a team of highly talented and collaborative engineers
Overall responsible for the technical quality of what the team is producing!
Requirements
Significant commercial experience with Ruby, working in a Ruby on rails environment (as a guide multiple projects over, with 5+ years of experience)
Have a passion for teaching and mentoring junior developers.
Deep understanding of object-orientated programming
Desire to work with Domain Driven Design
Love to work using TDD
Understanding of relational database (MySQL, PostgreSQL)
Understanding of web design patterns
Previous experience working in a company scaling up is useful, but not essential
Previous experience in leading a team or a desire to move into a leadership role within a team
A desire to learn, grow and work with an amazing team and deliver software

 
Does this sound interesting? Please click apply ASAP, as we are currently scheduling interviews for this opportunity.

Senior Ruby Tech Lead/Tutor



80,000.00 - 90,000.00 per year
Benefits: