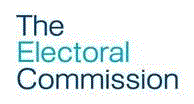 Senior Regulatory Intelligence Officer - The Electoral Commission
London, London EC1Y8YZ
The Electoral Commission have an exciting opportunity for Senior Regulatory Intelligence Officer to join their team.
Location: Remote working / UK-wide
Salary: £35,107 (London) £32,448 (Outside)
Job Type: Permanent - Full-Time
The Electoral Commission is the independent body that regulates political campaign finance, sets standards for well-run elections and works to promote public confidence in the democratic process.
Now is an exciting time to join the Commission and an opening has arisen for a Senior Regulatory Intelligence Officer to join the Monitoring Team as part of the organisation's Regulation Directorate.
If you have great attention to detail, an inquisitive mind and an appetite to contribute to the Commission's regulatory intelligence work then we want to hear from you!
Senior Regulatory Intelligence Officer - The Role:
The Commission has a statutory duty to monitor regulated entities' compliance with the political finance rules.
You will be responsible for leading on the day-to-day delivery of the Directorate's regulatory intelligence and insights function and to identify regulatory issues that may require the Commission to intervene.
You will also work to support the Monitoring Manager to maintain and develop existing methods of gathering strategic intelligence on campaigners' activities to underpin the Commission's ongoing regulatory work.
Senior Regulatory Intelligence Officer - Who we are looking for:
- You will have experience of undertaking political monitoring or regulatory intelligence gathering work
- You will be able to demonstrate your ability to analyse a wide range of information to identify emerging trends
- You will possess a good working knowledge of the UK political system, and an interest in how emerging technologies may impact on more traditional forms of political campaigning
- You will have excellent prioritisation skills and the ability to manage several different tasks to organise your workload effectively
- You will have great attention to detail and experience of working in a regulatory environment as well as understanding and applying legislation.
Senior Regulatory Intelligence Officer - What We Offer:
We offer excellent terms and conditions, including flexible working hours and the opportunity to join the Civil Service pension arrangements (dependent on scheme rules) which include a valuable range of benefits.
The closing date for applications is 20 November 2020 at 23:59.
We expect interviews to take place w/c 30 November 2020.
We will be using video conferencing tools for the interviews. We will confirm details with shortlisted candidates.
To submit your application for this exciting Senior Regulatory Intelligence Officer opportunity, please click 'Apply' now to be redirected to our careers page.
We are committed to equality of opportunity and welcome applications from all sections of the community.
32,448.00 - 35,107.00 per year