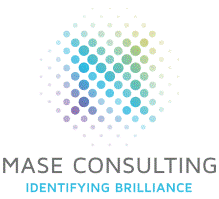 Senior Recruitment Consultant - Mase Consulting Limited
Warrington, NW WA3 2SH
Senior Recruitment Consultant (RP1122-MS)
£26K - £32K Basic + Uncapped Commission (£15K-20K Realistic) + Benefits
(Starting salary is dependent on experience)
Are you demotivated by the lack of opportunity to advance and a structure which doesn't allow you to realise your plans and vision?
A rigid structure, internal politics, degrading bosses, ridiculous KPIs are all too common in the recruitment industry… don't let these environments or unappreciative attitudes crush your dreams – you deserve better! You deserve words of motivation and appreciation. You deserve tokens of recognition and an environment which can harness your ideas. You deserve to start each day feeling pumped.
Have you longed for an opportunity to offer input and direction to your own division?
Here at Mase, you'll be respected and valued. You'll be given the tools, support and resources to flourish, and the freedom to fulfil your potential. Not to mention a bunch of generous benefits. That's because we believe a challenging place to work should be a rewarding place to work, with a 50-inch television, PlayStation, and fridge full of beers. McDonald's next door? We've got one of those too.
About us
We're an executive recruitment company who are passionate about technology and industry advancements. Founded in 2010, amidst a double-dip recession, we've gained recognition with global manufacturers and technology providers in a range of market sectors. We've come a long way since our humble beginnings, recently locating to new purpose-built offices just outside of Warrington (Lowton, to be exact). We're growing fast and there has never been a more exciting time to join us – with opportunity to be a future Director and even gain an equity stake in the company.
About you
We're looking for a highly-motivated and ambitious Senior Recruiter who possesses a minimum of 3-5 years' recruitment experience in an Engineering, Operations or Sales discipline. You must be:
Self-motivated and energetic
A proven biller with a hands on approach to generating revenue
Resilient with the desire to succeed
An articulate communicator with the ability to build relationships effectively
About the position
You'll be responsible for the complete end-to-end recruitment process. You will develop your own practice within our current organisation and with the delivery of financial objectives there will be opportunity to develop your own team, taking a lead role in developing and nurturing team members.
What we offer
The autonomy to develop your own function within a company which has become synonymous with quality and delivery of niche technical and sales assignments
An opportunity to earn through monthly commission, quarterly and annual incentives.
A business which values your input and ideas.
Total flexibility to cover both permanent and contract openings anywhere in the UK or Europe
Coaching, mentoring and support including access to external courses
Well situated modern offices on Stonecross Business Park (WA3 2SH) with free onsite parking
Interested to learn more?
As a first step, please forward your CV and a few introductory lines in confidence to Ricky Patel. Alternatively you can contact him for a confidential discussion on 01942 725 479 or via LinkedIn - https://uk.linkedin.com/in/rickypatel1.
£26,000.00 - £32,000.00 per year
+ Uncapped Comission