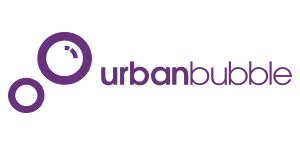 Senior Property Project Manager - Urban Bubble
Manchester, NW M11JA
Urbanbubble have a fantastic opportunity for a Senior Property Project Manager to join their team in Manchester. You will join us on a full time, permanent basis in return for a competitive salary of £35,000 - £40,000 per annum.
The Senior Property Project Manager role:
You will support the Property Management team to deliver an unparalleled service to the properties within the block management portfolio, meet their objectives and deliver excellence against the Property Management Schedule (PMS).
Responsibilities of our Senior Property Project Manager:
- Responsible for the delivery of the large works plans across Property Management with the customer at the heart of decision-making.
- Support the Property Managers with proactively managing and delivering excellence against the Property Management Schedule (PMS) through delivery of the large works schedules
- Support and manage larger cyclical work, tenders, contractors and suppliers and that third parties act in line with the urbanbubble values when onsite.  To manage poor performance with suppliers and ensure quality work is delivered in a timely and cost effective manner.
- Support delivery of the Property Improvement Plans (PIPs), so property needs are met and customer expectations exceeded.
- Provide technical input and advice across the business relating to project planning and delivery
- Manage all projects within agreed timeframes, ensuring all key milestones are achieved, to support this implement initiatives to regularly monitor project performance ensuring the successful completion of all projects
- Develop comprehensive project plans that can be shared with customers to ensure we are effectively
communicating throughout the project life cycle
- Develop processes and systems that support a Project Management ethos across the business ensuring we deliver successful projects at all times.
- Develop quality management procedures with a focus on continuous improvement.
- Ensure project works are delivered against budget, managing purchase orders, invoices, contracts and any associated financial administration.
What we're looking for in our Senior Property Project Manager:
- Project Management qualification
- 3 years minimum experience in project management
- Experience of delivering multiple projects at once in a fast paced, live environment such as residential or commercial property
- Experience of residential property management, or at a minimum facility management, on a large scale
- Experience of financial management, budget management, service charge preparation
If you believe you are the right candidate for the role as our Senior Property Project Manager then please click 'apply' now! We'd love to hear from you
£35,000.00 - £40,000.00 per year