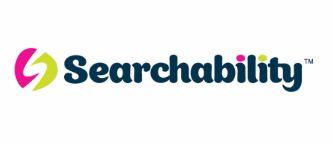 Senior Project Manager - SEARCHABILITY
Barton-upon-Humber, MID DN185PR
Senior Project Manager - Wren Kitchens
Competitive position available for a project manager to join Wren Kitchens in a senior position to manage multiple software projects and technical teams!!
PRINCE2 / Agile / Documentation / Project Management / SDLC
Barton-upon-Humber
Salary to £50K with an excellent benefits package discussed below.

So you think you know Wren Kitchens? Think again!

We know that Wren Kitchens is the UK's number one kitchen retailer, but did you know they are Indeed's:
* Number 2 Top-Rated Workplace in the UK, second only to Apple
* Number 1 Top-Rated Retailer to work for

Did you know the scale of Wren Kitchens' family owned operation?
* 78 retail stores across the UK
* In-house, multi-site manufacturing, logistics and installation functions
* 10 years trading with over 4000 employees
* A commitment to 1200 new jobs as part of a £120million investment!

Did you know that Wren share their commercial success with their staff?
* Bonus scheme
* 2 free to use, fully equipped gyms
* 2 subsidised canteens - one healthy, one…not so healthy
* Free parking

Now you know about the wider business it's time to focus on technology!

It goes without saying that, as with most modern companies, IT is the enabler of everything that Wren Kitchens do, but did you know that all of these IT systems are built in-house by the 70 strong development team?

Did you know that Wren Kitchen's team is on the cutting edge of technology, making the most of cutting edge tech including:
* TypeScript / ReactJS / NodeJS
* PHP 7 / Symphony / Doctrine ORM / RabbitMQ
* C# / Unity 3D
* Agile / PRINCE2

Wren is now looking to strengthen their technical teams by recruiting a Senior Project Manager in an all new position to pull together the good work that has shaped these teams over the last couple of years and to reinforce the whole technical focus for the 1200 jobs that Wren is creating in their upcoming £120million expansion.

The successful Project Manager will join in a senior capacity to bring cohesion across all the technical teams. As a brand-new position, there is scope to bring new ideas, processes and methods to the team of existing Project Managers. Working in an agile methodology and with PRINCE2 training you will oversee all elements of the business, creating documentation and aligning multiple complex technical projects. Reporting directly into the IT Director, there is a focus for this position to have a broad overview of the company's wider goals and the commercial direction of upcoming technical projects.

Technical Projects all include software development and can range from:
* Retail
* Compliance
* Customer Services
* Manufacturing
* Planning

This Senior Project Manager will join at an exciting time for Wren Kitchens and will be pivotal in the success of Wren in the coming years. The development team are open, collaborative and genuinely forward thinking, encouraging ideas and input from the most junior through to senior level members. If you want to solve big technical challenges and create complete coherence within a complex technical environment, then this is the role for you.

If this has piqued your interest and you want to find out more give me a call on 0113 887 8355 / 07889 558 613 or send me an email to

rosie.bancroft@searchability.co.uk

All queries are guaranteed a personal response.

Interviews will be held to suit your circumstances. We are keen to hear from local people but will also consider applications from those living further afield who would be willing to relocate to the beautiful North Lincolnshire / Humberside area.

£40,000.00 - £50,000.00 per year