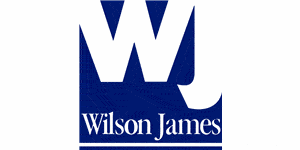 Senior Project Finance Manager - Smart Recruit Online
Southend-On-Sea, HC SS00BS

Would you like to be part of something amazing? Our people are our greatest asset and we invest in career progression and personal development so that you can be a part of a workforce that remains focused, dedicated, and happy. We collaborate, we raise standards and we win awards. So why not come and be amazing as a Senior Project Finance Manager with Wilson James?

We have a fantastic new opportunity for you to join us as a Senior Project Finance Manager based at our newly refurbished office in Westcliff, Essex. As a Senior Project Finance Manager, you will lead the team of project based accountants to ensure that through accurate and timely reporting, the business has the correct information to form the base of its management decisions. You will also be required to promote technology in use within the division and across Wilson James, to add further value internally and for customers. We have a number of technologies already playing an effective part, your role will be to where possible gain engagement, garner feedback and ultimately play a part in driving adoption of technology with the customer.

As a Senior Project Finance Manager you will:

Assist the mobilisation of complex new contracts, with particular focus on creating the contract in our core systems.
Review the IT systems deployed by the team to ensure they remain leading edge in driving accuracy and efficiency.
Ensure the team prepare timely and accurate monthly Management Accounts for their contracts. Be prepared to step in an assist team members, particularly in time of absence or peak activity.
Retain responsibility as PFM for a portfolio of contracts. Over time and the growth of the team, your responsibility for this element of the role will diminish.
Liaise with the senior divisional management teams to ensure they have a good appreciation of their financial results and that they are content with the service received from the team.
To be very alert to credit control, making sure we are paid the correct amount, on a timely basis, within the sector. The role is to escalate issues to the operations team for action.
Stepping in with good negotiation skills to resolve disputes with our clients and suppliers.
Using the data generated to drive margin improvement with better working practices.
Assisting the contract management team with pricing periodic contract renegotiations.
Assisting our bid team with the tender commercials, to ensure we are competitive but also profitable. This will be an occasional duty when the core bid team is at peak activity, except in Aviation where it will be regular activity.
Overseeing the preparation of annual budgets for the sector and gathering information for the CFO to reforecast periodically.
Essential Skills
Accounting qualification ACA, ACCA, CIMA.
Experience of leading a team of professionals.
Acting as the professional advisor to senior operation management.
Leading and supporting a high performing finance team,
Strong negotiation skills.
Developing IT systems to drive efficiency and accuracy.
Strong communication skills, particular with not finance professionals.
Commitment to support the CFO and other Board Members.
Desirable Skills
Experience within the security industry as a Project Finance Manager.
About Company

Wilson James is a leading security, construction logistics, and aviation services provider with more than 5,000 brilliant people across the three services. With in-depth sector and service expertise, we deliver high-quality solutions to clients operating across the Aviation, Construction, Corporate, Energy, Manufacturing, Maritime, and Technology industries, providing services to some of the world's most iconic brands. We collaborate. We raise standards. We win awards.
Wilson James are an equal opportunities employer and welcome applications from all suitably qualified persons regardless of their race, sex, disability, religion/belief, sexual orientation or age. A criminal conviction will not necessarily be a bar to obtaining a position, however each case will be assessed on an individual basis.

50,000.00 - 55,000.00 per year