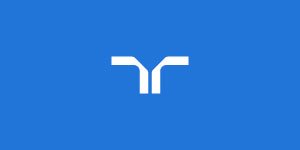 Senior Product Manager - Randstad Business Support
Swindon, SW SN15JX

Do you have experience within the education market? Are you experienced in managing the roll out of new products and services? Do you have experience of managing a small team as well as a B2B focus? If so, please read on...

A Senior Product Manager, you will join a well established, smaller team in the heart of Swindon, working Monday to Friday office hours, paying a basic salary circa. £50,000. You will have management of and responsibility for the Education product and services portfolio ensuring products and services are defined, developed and rolled out successfully to deliver growth, reach, revenue and profit targets.

Benefits:

*Training and development is highly promoted within
*23 days annual leave + bank holidays
*Contributory pension scheme
*Life assurance
*Personal medical insurance
*Free onsite parking
*Plus MANY more

As a SPM you will create and own the 3-year product plan within the education sector in conjunction with any direct reports within sector to ensure agreed growth, reach, revenue and profit goals are met. Ensuring the product plan covers the existing portfolio and new products for the Education market.

Key Responsibilities:

*Continually review the commercial viability of the existing product set to ensure it maximises growth opportunities in the marketplace. Monitor and report monthly on performance of all products, managing reporting and analyses of income and expenditure for all practice areas and identifying risks and mitigation strategies as necessary
*Lead and co-ordinate research projects to help to understand customer needs in the Education marketplace to develop new products and services that will enable the portfolio to grow and refresh our position in the market to become more established. This research will involve working with suppliers, employers, training providers and schools
*Create and evaluate business cases for development activity for new or existing products. Assess them for commercial viability and decide which developments to recommend for forward action. Progress into project planning, working collaboratively with cross departments to ensure successful product development and launch to market
*Lead and own the overall third party relationship management with the partner to ensure a multi-level relationship is created across both organisations.
*Partner management also includes co-ordinating the relevant product partnership governance and our resources to deliver key partnership activities including the following and to be the central point of contact for these activities:
*Strategy discussions and overall partner plan
*Contract negotiations in conjunction with relevant Director, Product manager and Sourcing Manager
*Product implementations
*Be the product lead for key supplier and channel partners to ensure effective delivery of the Education portfolio
*Own the product development process for Education, ensuring development is completed within agreed timescales, budgets and processes for development and assessment. Ensure continual improvement of the product development process, working closely with other Senior Product Managers to ensure a consistent approach
*Ensure compliance with relevant regulations and third party requirements in the product development process (e.g. OfQual, ESFA, GDPR etc)
*Be the focal point of knowledge for the Education market, competitor & customer base. Own action plans to drive the growth of existing products, respond to competitor activity and develop new business proposals, amending product strategy as necessary
*Manage the product marketing elements of customer focus, pricing, packaging, prioritisation and sales enablement (promotion, tools etc) working in conjunction with other relevant departments. Produce Marketing briefs and product content for Marketing
*Support, coach, mentor and manage your team to ensure fair, consistent approach of workloads and development to produce a highly effective team

Attributes and Skills required:

*Demonstrable experience and a track record of success in Product Management, marketing or sales and services
*Significant experience negotiating commercial and contractual terms successfully
*Significant experience of developing and assessing the viability of business cases, budgets and plans
*Significant experience of product development and delivery management of qualifications within a regulated marketplace
*Significant experience of working with the Education market at different levels
*Significant experience of managing and tracking budgets
*Significant experience of managing effective and highly performing teams
*Significant experience of motivating, leading teams under a organisation/departmental strategy
*Critical & creative thinking, problem solving.
*Able to assess the viability of a group of products and implement change to ensure it maximises growth opportunities in the marketplace

Interviews will commence next week and we require an ASAP start date - of course a standard notice period is manageable.

If you feel this role could be for you and you'd like to find out more, please apply with a WORD version CV and call Sam in the office on 01793491444.



Randstad Business Support acts as an employment business when supplying temporary staff and as an employment agency when introducing candidates for permanent employment with a client. Randstad Business Support is an equal opportunities employer and decisions are made on merits alone.




Pension
Employee Events
Maternity/Paternity Paid Leave
Medical, Dental and Vision
Mobile Phone Discount
Paid Holidays
Holidays
£50,000.00 - £50,000.00 per year