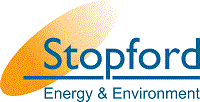 Senior Process Engineer - Stopford Energy & Environment
Ellesmere Port, NW CH65 3AD
Stopford Energy & Environment have an exciting opportunity for a Senior Process Engineer to join their growing team in Ellesmere Port.
Job Title: Senior Process Engineer
Location: Ellesmere Port, Cheshire
Salary: £55,000 - £65,000 per annum (Dependent on experience)
Stopford, with a proud history of over 35 years of engineering design and environmental consultancy is in a period of growth and change. This is an exciting opportunity to join us on our transformation journey.
Senior Process Engineer - The Role:
Reporting to the Process and Consultancy Manager, Stopford Energy and Environment is looking to recruit a Senior Process Engineer to supervise and carry out process engineering duties. These include proposals, projects and consultancy activities, working within agreed time scales and budgets so that the needs of the client are fully met, together with the business needs of the company.
Key Responsibilities:
- Be capable of acting as Lead Process Engineer to coordinate and control all process engineering aspects of the project.
- Supervision of other process engineers and control of the budget/manhours.
- Be responsible for the process design - i.e. approve process engineering drawings (e.g. P&IDs) and process calculations.
Senior Process Engineer - Skills, Education and Experience:
Essential
- Degree in Chemical Engineering and preferably chartered status
- Be able to demonstrate process engineering design skills - including developments of P&IDs
- Process hydraulic calculations & process specification of main equipment items (e.g. pumps, tanks and instrumentation)
- Experience in managing client relationships in a technical role
- Organisational and administrative skills
- Clear and concise communication in both written and verbal form with excellent people management and interpersonal skills
- Eligible to live and work in the UK
- Full UK/EEC driving licence.
Desirable
- Experience of risk assessments, HAZOP in team leader / chair, QRA, HAZAN, COSHH
- Experience of working in a similar service industry on multi-disciplined projects
- Petrochemical experience
- Chartered member of IChemE
Senior Process Engineer - About Us:
One of the fastest-growing energy and environmental consultancies in the UK. For over 35 years, we've been providing innovative solutions for our clients. We are an industry leader with an expanding portfolio, spanning R&D to design and commissioning of process technology globally. With growth worldwide, both in emerging and existing industries, we can offer incredibly varied projects with clients across the globe.
Senior Process Engineer - Benefits:
- 25 Days Annual Leave (Plus Statutory Bank Holidays)
- Company Healthcare Scheme
- Excellent Working Environment
- Pension Scheme
- Excellent Opportunities for Career Development and Training
With support, variety and opportunities, Stopford Energy and Environment is the ideal place to build your skills and career. Want to know more? Visit our website.
Please note you must be eligible to live and work in the UK.
To submit your CV for this exciting opportunity, please click 'Apply' now.
Closing Date for Applications: 31st January 2020
If you are shortlisted, we'll be in touch.
£55,000.00 - £65,000.00 per year