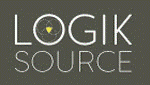 Senior Power Electronics Engineer - LOGIK SOURCE LIMITED
Letchworth Garden City, HC SG6 1HN
Based in Southern Cambridge / North Hertfordshire the Senior Power Electronics Engineer will be working with a global organisation within their smart tech division which is focused on control and automation.

The Power Electronics Engineer / Analogue Design Engineer will be responsible for a range of Analogue / Power Supply Design on an exciting new range of products. This will involve full product development from conception, specification and design of prototypes, through to manufacture. Other responsibilities will include: feasibility studies for new technical innovations; researching new techniques and technologies to enhance the company's product line; Assisting in the design of appropriate Tests; Production Support.

The successful candidate will have a good relevant degree, along with a proven background in Analogue and Power Electronics, along with:
• SMPS Design and Linear PSU Design
• Prototyping of circuit board designs
• Knowledge of Embedded / Firmware of Digital knowledge would be a distinct advantage
• Some knowledge of HV would also be beneficial, but not essential.

Please get in touch for more information on this exciting new position.
£45,000.00 - £65,000.00 per year