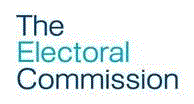 Senior Policy Advisor - The Electoral Commission
London, London EC1Y8YZ
The Electoral Commission have an exciting opportunity for a Senior Policy Advisor to join their team based in London.
Job Title: Senior Policy Advisor
Salary: £37,726 per annum
Location: London
Job Type: Full time - Permanent
Are you interested in bringing your analytical and problem-solving skills to an organisation that helps ensure confidence and trust in the UK's elections?
Senior Policy Advisor - The Role:
We are looking for an energetic, proactive and skilled policy professional to help us develop our policy agenda and contribute our expertise and insight to debates about the future of elections in the UK.
You will work closely with all members of our policy team, but will be particularly responsible for developing and delivering the Commission's political finance policy agenda. You will work with our research and regulatory teams to ensure that our policy analysis is evidence-based and deliverable; and with our legal team to ensure that legislative proposals are clear and workable.
To lead and inform the wider public debate about elections and political finance regulation you will also need to develop excellent working relationships with government officials and other stakeholders, including political parties and other regulators. You will work with our external communications team and our teams in Scotland, Wales and Northern Ireland to respond to parliamentary business, and to ensure that legislation and debates across the UK are informed by the Commission's expertise and experience.
Senior Policy Advisor - You:
You will be comfortable working in a fast-paced environment, on your own initiative, as well as part of a collaborative and dynamic team. You will have excellent knowledge of policy-making and legislative processes in one or more of the UK's governments or legislatures; the ability to use evidence and problem-solving skills to develop creative policy approaches; and excellent interpersonal skills that enable you to build strong relationships with both internal and external stakeholders.
You will be a confident and persuasive communicator with the skills to deliver impactful analysis aimed at both members of the public and policy-makers.
Working at the Electoral Commission
The Electoral Commission is the independent body which oversees elections and regulates political finance in the UK. We work to promote public confidence in the democratic process and to ensure its integrity.
We offer excellent terms and conditions, including flexible working hours and the opportunity to join the Civil Service pension arrangements (dependant on scheme rules). Please click 'Apply' now to be redirected to our website to complete an application form.
The closing date for applications is Sunday 9 August 2020 at 23:45. Interviews will be held in the week commencing 24 August 2020.
Please note we do not accept CV's, to submit your application for this exciting Senior Policy Advisor opportunity, please click 'Apply' now to be redirected to our website.
We are committed to equality of opportunity and welcome applications from all sections of the community.
37,726.00 - 37,726.00 per year