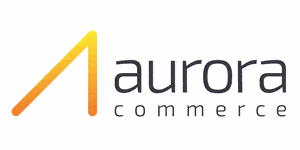 Senior PHP Developer - Aurora Commerce
Glasgow, Scotland
Senior PHP Developer
Home Based (in the UK)
£65,000 per annum DOE Plus Benefits (See Below)

Calling all passionate and driven Senior PHP Developers: We are offering the chance to join our rapidly expanding, highly enthusiastic team, helping us build the next version of our software platform from the ground up. The role offers a huge amount of freedom to bring your ideas and experience to the table, seeing them used in implementing the latest technology. Collaborating with other likeminded souls in a highly connected, ambitious work environment, this could be the perfect role for you. Apply now to see if you can be one of the team to help us move forward.

About Us

Aurora Commerce is a leading eCommerce platform provider. We work with some of the best-known retailers in the UK by offering a highly scalable, powerful, flexible and easy-to-deploy solution.

Roles & Responsibilities

- Working in a small team of similar skilled developers, you will help decide the future of the product
- Employing best practices
- The ability to share and communicate ideas clearly, both verbally and in writing
- The capacity to work independently or as part of a team and operate to tight deadlines
- Communicating clearly to all stakeholders
- A desire to keep up to date with the latest technologies

Must-Have

- At least five years' commercial experience of working with high traffic, high volume websites
- PHP 7+
- MySQL, including database optimisation
- MVC and design patterns
- Unit Testing and Test Driven Development
- Caching technologies, such as Redis or Varnish
- Microservices / Docker
- Database optimisation
- AWS
- API
- NoSQL, such as Elasticsearch

We're eager to hear from those who have previously held the role of PHP Developer, Senior Developer, Lead Developer, Development Lead, Developer, Senior Programmer, Senior PHP Developer, or Lead LAMP Developer.

What else is in it for you?

- Permanently remote working with a highly talented, enthusiastic team
- Great role progression prospects
- The chance to gain industry-leading training
- Excellent pension
- Superb holiday package, including a holiday gain scheme
- Flexible working hours
- Workplace benefits and perks; including Perkbox, competitions, get-togethers, and days out
- The capacity to work on personal projects
- The opportunity to engage in creative, industry pioneering work, with long-term contracted clients

If you are looking for an engaging, fun and flexible work experience with a progressive, enthusiastic team working on industry leading tech, then we want to hear from you.

Our compact setup offers you a greater sense of freedom within your workday and space to grow, as well as the chance to have a major impact on the direction of our product.

With our innovative platform, inventive workloads, a proven track record of long term staff retention, alongside impressive pay and benefits, could Aurora Commerce be the place for you?

We think so; so apply today via the button shown to join our enthusiastic and dynamic remote operating team, and let Aurora Commerce move you forward. This vacancy is being advertised by Webrecruit. The services advertised by Webrecruit are those of an Employment Agency.

We will not consider applications from candidates who do not have right to work in the United Kingdom, as we are not able to sponsor employment visas.