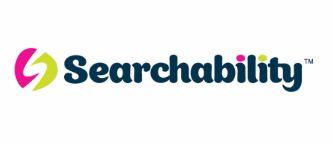 Senior PHP Developer - SEARCHABILITY
Leeds, Yorkshire
This hidden gem is expiring soon - don't miss this opportunity.
Senior PHP Developer – PHP / Symfony / JavaScript / Cloud / Agile
BRAND NEW VACANCY FOR A SENIOR PHP DEVELOPER TO JOIN A MARKET LEADING BRITISH BRAND IN LEEDS CITY CENTRE! 
We're looking for a Senior PHP Developer to join our innovative development team and work on one of the UK's most used websites!
•4 years' commercial experience with PHP / Symfony required
•Leeds city centre office
•Opportunity to work with cutting edge techs – AWS, Azure, Docker, JavaScript
•Salary up to £55K
•Benefits: flexible working hours, remote working options, healthcare, pension, childcare vouchers, opportunity to buy and sell holidays + much more!
•To apply contact Rosie Bancroft on 0113 887 8355 / 07889 558 613 or email rosie.bancroft@searchability.co.uk for further info

We're looking for a Senior PHP Developer to form part of a brand new development team. You will rebuild a large legacy platform and have the opportunity to work on high traffic web interfaces!
Sourced by : @TechCareers_N - your 24/7 twitter feed of latest IT vacancies across the North and Yorkshire.
WHO ARE WE?
We're one of the UK's largest and most established media organisations! We have a huge presence in the Leeds digital space, and are building out a new team to redevelop an internal platform. We are proud to service in excess of 20 million customers with a state-of-the-art product range and have recently partnered with a number of global names, integrating their services within our next generation platform.
Our technical team are the glue that holds us together and we urgently require a Senior PHP Developer with PHP / Symfony experience to continue our success. We offer a flexible and varied working environment, in which our developers have the room to progress both professionally and personally.
WHAT WILL YOU BE DOING?
Joining our organisation as a Senior PHP Developer, you will form part of a brand new team within the business and contribute to the redevelopment of an internal legacy platform using PHP / Symfony. You'll also work on high traffic web interfaces that process a huge amount of requests and be responsible for guiding other developers through the end to end software development lifecycle. You will be a point of reference to other developers for support and mentoring.
We work with cutting-edge technologies, meaning you'll have the opportunity to learn AWS, Azure, Docker, JavaScript and more. Our technical teams follow Agile development practices and have a lot of autonomy. We offer a great work-life balance and operate a social environment.
YOU NEED TO HAVE…
•A minimum of 4 years' commercial experience
•PHP / Symfony / Agile
•Knowledge of at least one other programming language

IT'S NICE TO HAVE…
•AWS / Azure
•Docker
•JavaScript / Python

TO BE CONSIDERED…
Please either apply by clicking online or emailing me directly to rosie.bancroft@searchability.co.uk For further information please call me on 0113 887 8355 / 07889 558 613. I can make myself available outside of normal working hours to suit from 7am until 10pm. If unavailable please leave a message and either myself or one of my colleagues will respond. By applying for this role you give express consent for us to process & submit (subject to required skills) your application to our client in conjunction with this vacancy only.
KEY SKILLS:
PHP / Symfony / JavaScript / Cloud / Agile
Searchability (UK) Ltd is acting as an Employment Agency in relation to this vacancy.
£45,000.00 - £55,000.00 per year