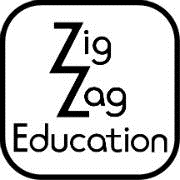 Senior PHP Developer - DG Partnership
Bristol, SW
Senior PHP Developer– £35,000–£50,000 per annum– Bristol, UK
The Role
Are you an experienced PHP web developer ready to move on to your next role? ZigZag Education, a creative publisher of teaching resources, has an exciting opportunity for a Senior PHP Developer.
As a lead programmer in a small team working directly with the business decision maker across a range of projects, the successful candidate will enjoy a challenging, varied and rewarding range of tasks.
The key responsibilities of a Senior PHP Developer include, but are not limited to:
•Creating robust bespoke systems to increase efficiency in the business.
•Creating intuitive and fast user interfaces – for both internal staff and external customers.
•Balancing the feedback of users with managerial requirements, managing workload to ensure an appropriate balance between time, quality and budget, alongside involvement in training or supporting junior programmer(s).
The Company
ZigZag Education is a creative publisher actively working with thousands of teachers, examiners and educational specialists to produce photocopiable and digital resources that support the new UK specifications.
We provide comprehensive coverage of UK curriculum for Level 2 (GCSEs, BTEC Firsts) and Level 3 (A Levels, BTEC L3, OCR Nationals), and we also support a number of other areas too including IGCSEs, IB, Care Homes, Primary Schools, and SEN organisations.
The Person
The key skills and qualities of a Senior PHP Developer:
•Very capable graduate with a Computing/Programming-related degree or equivalent.
•3-10 years' directly relevant industry programming experience since graduation including applying modern PHP ("OOP" or "PHP 7") in a medium/large project.
•Experience working with Git/GitLab, an MVC framework such as CodeIgniter, the bootstrap framework, significant experience with SQL.
•Strong communication skills and a good level of English Language.
•Desirable attributes include: experience of leading a team with decision making and reporting to senior management, and experience of training other programmers, peer reviewing and writing briefs.
If you are keen on joining this exciting, forward thinking company and taking the next step in your career, then please click the apply now button to find out more.
35,000.00 - 50,000.00 per year