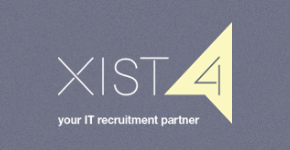 Senior Perl Web Developer - XIST4 IT Recruitment
London, London W45BE
Senior Perl Web Developer (NoSQL, SQL, MySQL)
Location: West London
Salary: £55-60,000 (negotiable)
Senior Perl Web Developer - Key Skills:
- Strong Perl Web Development experience.
- NoSQL and SQL experience, especially Elastic and MySQL.
- Test driven development.
- Strong architectural skills.
- Must have good English communication skills.
- Must be eligible to work in the UK.
About the role:
Our client is looking for a Senior Perl Web Developer (NoSQL, SQL, MySQL) to join an innovative web development team.
Working on a well renowned, innovative, and award-winning website, this role will require you to use a variety of technologies to evolve the platform and provide real business benefit.
Responsibilities will include;
- Collaborating in pair programming, team planning, and driving architectural discussions.
- Developing APIs, applications, microservices, websites and toolkits.
- Working with other teams in an Agile environment learning the needs of the business to ensure the best user experience possible.
You will be expected to have an eye for detail, and a good understanding of best practices, as well as experience in testing, visualization and design.
You will show good time-keeping, excellent collaborative skills, and have a proven history of delivering projects.
For more information about this Senior Perl Web Developer (NoSQL, SQL, MySQL), please apply now for an interview.
£55,000.00 - £60,000.00 per year