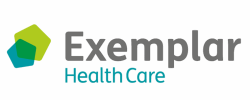 Senior Nurse - Exemplar Health Care
Sheffield, Yorkshire S4 8AR
Unit Manager - Senior Nurse



When registering to this job board you will be redirected to the online application form. Please ensure that this is completed in full in order that your application can be reviewed.

Unit Manager - £3000 Welcome Bonus*

Willowbeck

£16.39 - £17.86 per hour dependant on complex care experience.

For a limited time only for applicants who apply before Christmas, we are offering a £3000 welcome bonus to nurses joining the team at Willowbeck. It is an exciting time for Willowbeck with a new unit opening soon, please apply directly to be eligible for the welcome bonus and to ensure the fastest possible service from us.

You are welcome to start with us before Christmas or in the new year as long as your application is completed before the 25th December you will be eligible for the welcome bonus*

At Willowbeck, we build our care and activity plans around the person, not the condition. We support and encourage people to be happy, fulfilled and involved in their care. Making every day better is about achieving the best possible outcomes for those we care for, so we identify achievable goals and outcomes with our residents, their families and relevant professionals.

As a Unit Manager with Exemplar Health Care, you will take the role of a senior nurse on duty and have responsibility for a team of nursing and care staff. You will lead by example, delivering hands-on nursing care and providing strong leadership to your team. You will have a person centred ethos and be committed to enriching the lives of the individuals in your care.

About the role…

At the forefront of clinical care delivery, you will be responsible in providing strong leadership to develop and improve the standard of daily living.

Nursing is all about person-centred care, meeting the needs of all individuals. It is important for an Exemplar nurse to be able to demonstrate a flexible attitude, person-centred care and develop strong relationships with service users and their families.

We aim to make every day better for those in our care, by promoting independence and dignity throughout everyday life
Working with the MDT to ensure that care provided is appropriate.
Provide safe and effective processes for the ordering, handling, storage, administration, recording and disposal of drugs.
Review and document care plans on a regular basis.
Positively promote the home.
Participate in training of newly qualified nurses.
Participate in an on-call system to support the nurse in charge.
Participate in supervision and training of new and exisiting staff.
Complying with all legal and regulatory policies and procedures.
Promoting choice, independence, dignity and respect.
Adhering to the NMC Code and updating your professional knowledge.
About you…
You will be a registered nurse (RGN/RMN/RNLD) with a valid NMC PIN.
You will be a well organised individual with outstanding time management skills who can make decisions and work using your own initiative whilst working collaboratively within the nursing/care team.
Most importantly you will be motivated by helping every individual, whether colleague or service user, to realise their full potential and be treated with dignity and respect, making every day better.
What do we offer…
You will receive the training you need as soon as you join Exemplar. Your first four days will be spent completing a comprehensive induction and training programme, designed to give you all the information that you'll need before you start working in the home. As an Exemplar Nurse you will then receive training on a continuing basis to help you build your clinical skills.
Your prospects for career development with Exemplar will be second to none because we support, nurture and develop all our staff. We recognise talent and commitment and promote from within. Exemplar can support you on your chosen career path.
Our benefits include:
£3000 Exemplar Welcome Reward*
5.6 weeks holiday
Paid NMC registration
Paid DBS check
Exemplar rewards – retail discounts and vouchers
Refer a Friend scheme - Up to £1,500
Employee assistance program – 24 hour helpline
Pension plan
Free uniform
Free car parking
* Terms Apply
Apply today and make every day better with Exemplar.

£16.39 - £17.86 per hour dependant on complex care experience